Most agency holding company CEOs probably don't look forward to announcing their quarterly numbers these days – Publicis CEO Arthur Sadoun certainly wouldn't have as he unveiled what amounted to a revenue warning a couple of weeks ago – but Sir Martin Sorrell (below) at S4 Capital seems made of sterner stuff.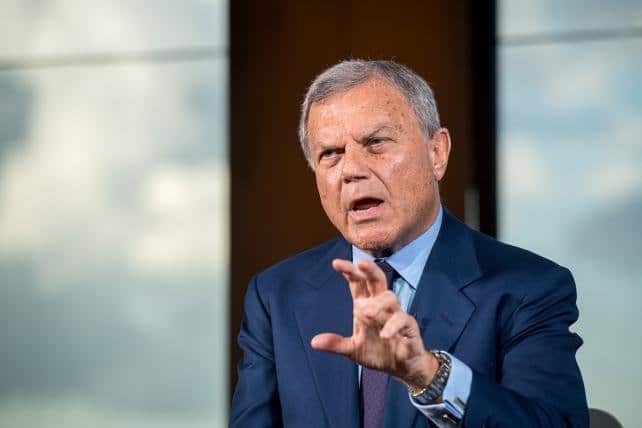 In fact he can't wait until S4 announces its half year results on September 11 and has decided to apprise us in the meantime that all's hunky dory.
S4 says its "pleased to report continued trading progress in the first half of 2019, with further strong revenue and gross profit growth.
"Like-for-like revenues and gross profit were up around 40%, growing faster than the targeted rate required to double the Company's revenues and gross profit organically over the three years to 2021 (S4's target.)"
S4 says costs have risen as it's added new offices and doubled its headcount but business is growing too with global digital content assignments from Procter & Gamble's Braun and Starbucks plus a major unnamed package goods brand in South East Asia and programmatic consultancy assignments at Bayer, Electrolux, Mondelez, Sephora and Renault.
Sorrell says: "The continued top-line revenue and gross profit momentum at twice the digital market's growth rate clearly demonstrates the contemporary relevance to clients, of the purely digital, 'faster, better, cheaper' unitary, first party data, content and programmatic model."
S4's businesses include MediaMonks digital content and MightyHive programmatic media. It has the benefit of being able to work alongside other agencies unlike the big ad holding companies – like Sorrell's previous invention WPP – which find this uncomfortable.
S4 may still be a minnow in relation to these but clearly it's a minnow with teeth.