Remember sensurround sound? Now you can have the visual equivalent in cinema ads, courtesy of Cineworld's SceenX in the UK. It's now in eight UK cinemas (works for films too.)
The technology extends the screen onto the side walls of the room, so there's no escape – however rotten the ad. First up is Halifax's new campaign from adam&eveDDB, which is pretty decent – viewed one way anyway.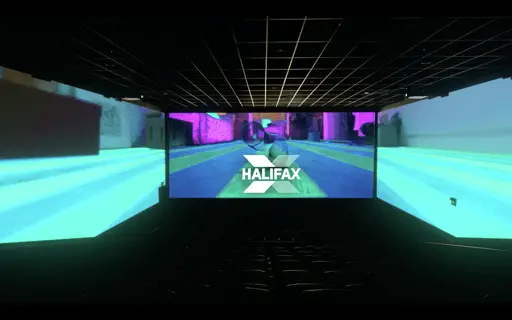 The new version was directed by The Sacred Egg through Riff Raff Films with post production by MPC. ScreenX was developed in 2012 by the South Korean CJ conglomerate. The Halifax deal was brokered by MediaCom.
Halifax director of marketing communications Richard Warren says: "We're very excited to be re-launching the Halifax brand with a new strategy, visual identity and advertising campaign that makes Halifax more modern, distinctive and relevant. 'Halifax makes it happen' is an action orientated brand promise that responds to what customers are looking for in their lives – a bank that enables them to achieve what's important to them and their families in an easy, straightforward way.
"We wanted to stand out and push the limit of how people see Halifax and ScreenX takes the cinematic experience to a whole new dimension. We're excited to be pioneering this new piece of technology."