David Patton, arguably the most high profile casualty of Mark Read's re-organisation of WPP, has landed a plum new job as global president, customer experience and advertising at Technicolor. Technicolor also owns MPC Advertising (MPC was formerly the Moving Picture Company), high end post production company The Mill and Mikros-MPC studios.
Patton (below) spent two years as global president of WPP's Y&R following ten highly successful years as CEO of Grey EMEA, which saw the transformation of Grey into a considerable creative force in the region. Before that he was a senior client at Sony when the company produced numerous award winning campaigns including Sony Balls, PlayStation Mountain and PlayStation Double Life. Y&R was absorbed into WPP's VML digital agency when most observers expected Y&R to emerge on top.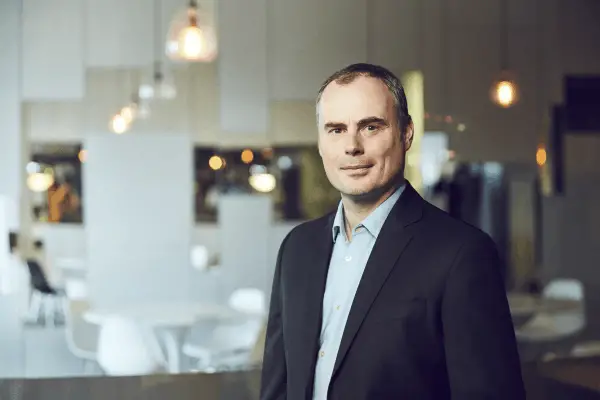 Technicolor CEO Frederic Rose says: "The advertising world is being reshaped by the arrival of a host of leading-edge technologies that are redefining relationships among technologies, brands and audiences.
"I am very pleased to welcome David to Technicolor and leverage his experience, both on the client and agency side, to lead the evolution of our business and help our clients through their own transformations as they take a multi-disciplinary approach to creating, delivering and housing content in engaging ways that capture audiences everywhere."
Patton says: "I am delighted to be joining Technicolor at such an exciting time. The whole creative industry is going through massive transformation creating new business opportunities and championing new collaborative ways of working. All this fuels increased demand for compelling customer engagements through deeper and more meaningful creative experiences increasingly driven by technology.
"Employing globally about 10,000 artists and creative technologists across its various creative businesses, Technicolor is well positioned to be at the leading edge of creative innovation."
MPC is a production powerhouse and Patton may find himself coming up against his old boss Sir Martin Sorrell's S4 Capital whose biggest investment has been in Netherlands-based digital production company MediaMonks, which recently bought food specialist Caramel Pictures.
There will also be a number of WPP clients intrigued by his new role.