We may not love Amazon, although most of us use it, but it's certainly been a boon for the creative agency business.
Here's Droga5 London again with its 'great stories stay with you' campaign for Amazon Prime, the star in its repertoire. This time a combo of outdoor (for the first time) and YouTube six-second bumpers.
This one's for the terrific Vikings, a show best watched from behind the sofa as someone usually meets a grisly end.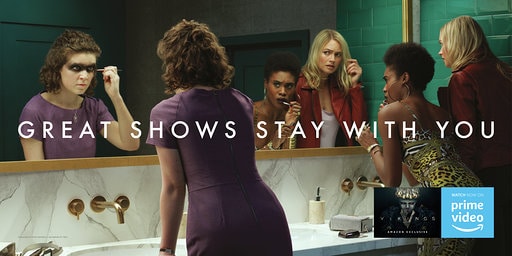 One quibble, you need to have watched the show already to get it. Maybe the aim is to intrigue us all.
MAA creative scale: 7.5.