By Matt Willliams
David Wilding is the head of planning at Twitter. What does that mean? He gets that question a lot. Which is why I wanted to sit down with him for the latest Hour of Advertising, a series of long-form interviews with some of our industry's brightest and best.
Wilding is perfectly positioned to discuss just how agencies – and individuals – can get the most out of one of the industry's most talked about channels.
He's also able to talk with authority about the current state of media agencies, having spent three years as strategy director of MindShare and five as head of planning at PHD.
And he's incredibly engaging when discussing what separates different agency approaches in the current climate – having gone from pitching for an agency to being a client and holding a pitch himself.
We cover all this and a whole lot more in the interview, so give it a read here. And in the mean time, here are four pieces of advice that stuck out for me in a thoroughly entertaining hour.
Look for radiators, not drains
My favourite thing about Twitter is its ability to help you digest popular culture in a couple of minutes. And I get a huge amount of inspiration and education from some of it's more engaging users. These tweeters, David contends, are 'radiators.' "Following them can open up a real treasure trove of wonderful stuff." But you come across a lot of pointless or frustrating posters too – the drains. The trick here is to be brutal. "Don't hesitate to unfollow, mute and block the drains," he says. "There are loads of tools to help you to do all this."
Lose the verbs
One of my favourite things about doing these interviews is asking smart, senior people about their career mistakes. And I thought it was interesting to find that one of David's was to focus on and do too much: "I look back on some of the things I did at agencies and I was always focusing on the verbs – create, engage, activate etc – but ultimately all you end up doing with that is taking something that's quite specific from a client brief and losing the nuance and expertise. Totally take the verbs out and instead get as quickly as possible from A to B. So you say: 'here's your brief, so here's what we need to be thinking about'."
Lose the jargon, too
It's not just people who take their eye off their core job. Agencies can do it too – in an attempt to look clever and at the expense of their client. David contends: "I can see why agencies look to be active in lots of different areas, but I can also see why that can become confusing for clients. Specialise well. The mistake a lot of agencies, particularly in media, make is associating specialisation with jargon and making what you do difficult to understand. The talent is making what you do easy to understand, and just executing it brilliantly."
Clients don't pay for redecorating
By going client side, David got a whole new view on the agency/client relationship, and I thought it was interesting to discover one of his key takeaways from that shift: "You realise as a client that what you really want is someone to add a layer to what you've already thought about. Not to rewrite the thinking you've already done, but to build on it." I'd say that too often we see agencies simply reframing the client's thinking and parroting it back to them in new clothes. When they take the thinking and add a new layer, that's when they really prove that they're adding value. In an industry full of scepticism about an external agency's role within the marketing mix, that's more important than ever to remember.
You can read the full interview here. Illustrations by Guy Sexty. For the entire Hour of Advertising series, click here.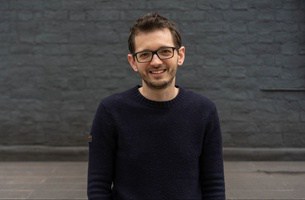 Matt Williams is a former Close-Up editor of Campaign and is now head of content at MSQ Partners.