I see that Robin Wight is stepping down from his role at what's now Engine after 40 years. Also that, and there's a link, Carat founder Gilbert Gross has died at 87.
It's no sruprise that Wight (below) is departing Engine. He was one of the founders of Wight Collins Rutherford Scott, one of the wave of agencies in the 1980s that transformed British advertising. WCRS then became part of mid-sized marcoms group Engine, the creation of one of his WCRS partners Peter Scott.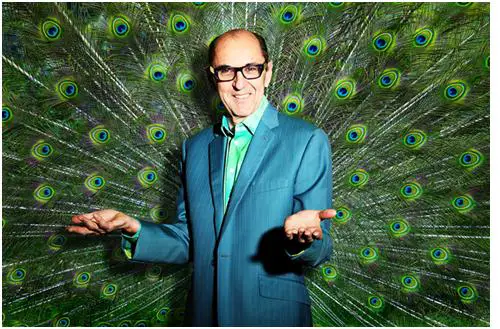 Scott left a couple of years ago and then Engine made the bizarre decision to "retire" WCRS even though the venerable agency was having its best period for years. WCRS still means much in marketing land whereas Engine, arguably, does not. No wonder Wight is on his way.
So where does Gilbert Gross come into this? He founded French media operation Carat with his brother Francis, neatly timed to cash in on the split between creative and media in the big agencies which saw the growth of, first, media independents and then the big holding company-owned media agencies.
Carat was different, though, it was a media broker – that is, it bought media time and space on its own account in France and then sold it on to clients. This is what media agencies over the years have wanted to do but, officially at least, they're not allowed. Officially it's the client's money even though media agencies are the principals in law and they're responsible for paying media owners – not clients (in most cases.)
Anyway WCRS floated on the London Stock Exchange, as did some for its peers including Lowe Howard-Spink (which pre-dated it), Gold Greenlees Trott and Abbott Mead Vickers. Scott, a former Ogilvy suit, ran the operation and he bought the Gross brothers' Carat, forming a company called Aegis which is still with us as part of Dentsu Aegis Network. WCRS and Aegis (effectively Carat) split when Scott departed.
WCRS was a funny one in its early days: all these ambitious newbies presented themselves as 'superstar' agencies although WCRS, arguably, was not. Wight was already quite famous but despite spells at CDP and Euro Advertising was more noted as a tireless self-publicist and author. But he blagged WCRS into the headlines (other partners, Ron Collins and Andrew Rutherford, were a more than capable creative duo) and the agency went on to produce some justly famous work.
Its big break was BMW and it almost blew it with a terrible commercial starring Kirk Douglas (who must have cost a fortune.) But it's 'Ultimate Driving Machine' campaign for BMW still sets the bar in the car market and it did the same job for mobile brand Orange (recalled affectionately in the UK, unlike its eventual purchaser BT's EE) and Carling Black Label (below.)
Them were the days.
Wight is still involved with charity The Ideas foundation and we surely haven't heard the last of him.
PS Robin's Desert Island Ads are here.