With the rise of online channels such as Netflix, Amazon Prime and Now TV, traditional TV viewing has declined by three per cent in the last 12 months. This decline shows no signs of stopping. Last year, Ofcom's Media Nations report indicated that internet players will continue to take the lion's share of viewership as a result of the 'bingeable' video content it provides. It means that when seasonal moments and live, large scale events are televised – whether that be the Christmas period, or most recently, the Super Bowl – brands increasingly look to capitalise these captive audiences with their TV campaigns.
This became apparent at this year's Super Bowl, where several advertisers extended the run time of their ads from the agreed standard 30 seconds to 45 or 60-seconds slots. This is a huge investment – a 30 second slot costs an average of $5.25 million – but clearly one that brands felt was worth it to reach this live audience. The irony that several of these advertisers were streaming services is not lost.
In the age of social, digital and YouTube ads, creating short-form ads that captures consumer's attention within six seconds has become per haps the greatest skill for advertisers to have in their arsenals. But what the Super Bowl shows is the parallel resurgence of long-format ads where brands can create standout story-based content, where the ads themselves become the stars of the screen.
As channels and audiences become more fragmented, brands must become masters of both these techniques to gain maximum exposure and ROI from their campaigns. Here are the four key learnings advertisers can take from this year's Super Bowl:
In it for the long run
While long format content is more expensive than digital or the typical 30-second spot, it shouldn't be overlooked – especially during key moments such as major sporting events, seasonal moments or anticipated TV shows.
In fact, brands that get long format content right often generate huge amounts of organic talkability – just look at the minute-long Bud Light and HBO ad promoting the final season of Game of Thrones. Following the airing of this ad, the light-beer brand had tens of thousands of mentions across Facebook, Instagram, Reddit and Twitter, with news outlets including the Wall Street Journal analysing its success.
This campaign demonstrates that if brands can tell a story, engage the viewer, and remain relevant to their product or cause, those long format TV spots can be well worth the investment.
Go the whole mile
With a lot of time, creativity and budget going into these long-format campaigns, advertisers must capitalise on this investment and ensure 'the big idea' goes the whole mile. By creating snackable videos from these 60-second slots, and running them across social media, YouTube, mobile and online channels via programmatic, brands can build the story, and continue audience engagement by reminding them of the longer ad and its purpose.
The challenge for advertisers is to find that pivotal moment to tease – if done well, they'll leave consumers wishing they were in for a screening of the full 60-second spot.
Be effective across the entire field of play
Brands cannot afford to execute campaigns that exist in silos. While these snackable videos can be executed across video and social media channels, the underlying campaign creative must exist in other formats too, including email marketing, Out of Home, digital channels, print and in-store.
They've created 'the big idea' after all, and it makes to orchestrate it across each and every touch point so that every single consumer – who's content consumption habits are more fragmented than ever before – has a chance to see the campaign.
The End-Zone
It's all well and good to tear down technology siloes and integrate a campaign across multiple channels, but advertisers are missing a mark if they don't underpin these campaigns with data. The possibilities of AI and machine learning are being pushed further than ever before. It means that advertisers can personalise these campaigns at scale, and ensure that they interact with each and every consumer at the right time, on their preferred channel, with personalised creative.
As advertisers look to lay down big budgets on key campaigns, AI doubles up as an important attribution tool, providing data driven insights that inform the effectiveness of various touch points, so that campaigns can be refined for next year.
Getting big campaigns right has never been more of a challenge. In fact, it's not dissimilar to the NFL league, with brands competing to have the most talked about campaign. It's more of a team sport than ever before, too, with campaign creation, orchestration and analysis carried out by the entire organisation, from marketers and creatives, IT and data teams, retail and sales.
By uniting different teams, channels, and balancing long and short format content, brands can reach the ultimate end-zone of the campaign – an engaged audience.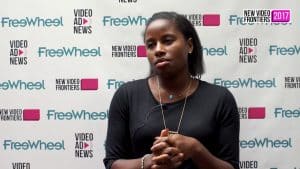 Toccara Baker is senior product manager EMEA at Adobe.