Michael Farmer has just published the third edition of his invaluable Madison Avenue Manslaughter, surely the best analysis of the recent history of advertising and its agencies and guide to what to try to do next. We'll have more from Michael soon.
He also persuaded WPP founder and now S4 Capital executive chairman Sir Martin Sorrell, no less, to write the foreword to the third edition and it's a fascinating account of the business in which he plays such a major part. Sorrell, as ever, tells it like it is (from his perspective of course – below)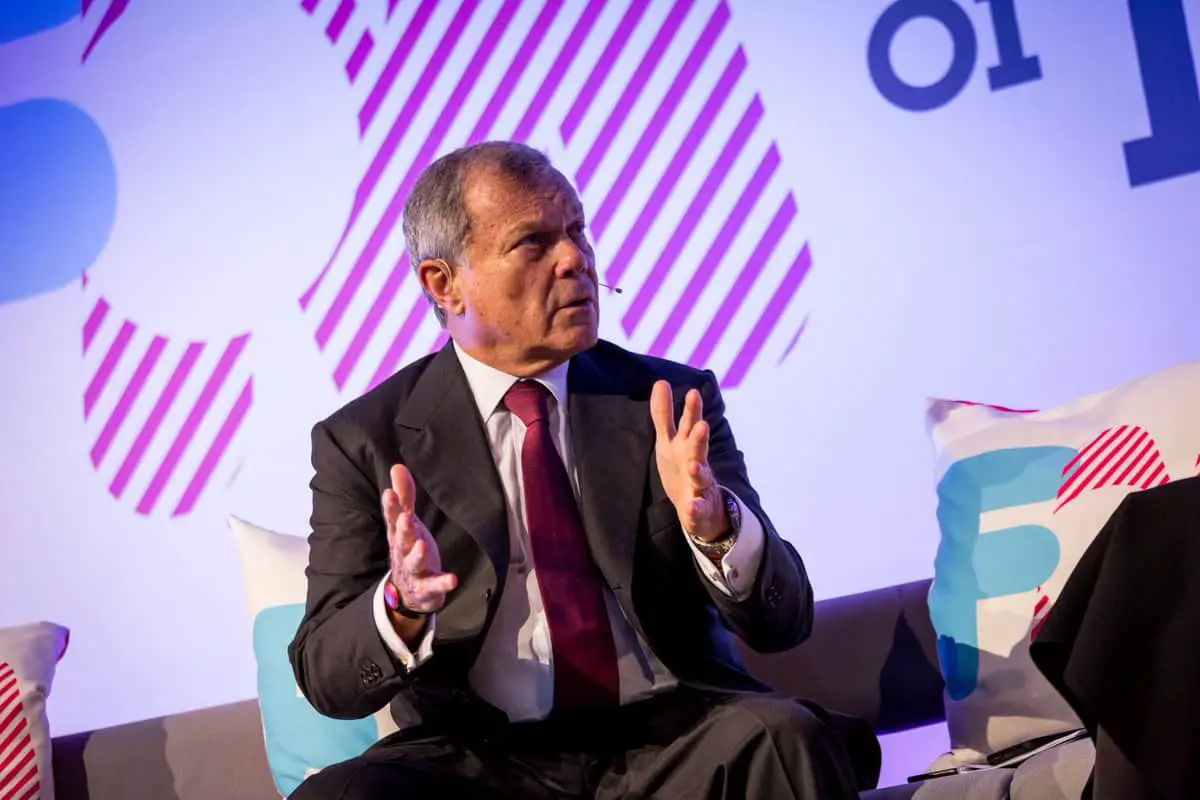 "I met Michael Farmer, a former Bain director in the UK, for the first time many years ago, in the 1990s, when he was starting his own consulting firm. Very early on he identified a major operational deficiency at agencies and agency networks – their inability to carefully define and adhere to scopes of work. At consulting companies, like Bain or McKinsey, the organization would rigidly define their scopes of work, and if the scopes changed, the consultantswould stop work, drop their pens and redefine the scopes, which most times would be more expensive to complete. If you didn't, the consultants' bottom line suffered dramatically.
Unfortunately, agencies were not well-disciplined organizations at that time (and they still probably aren't). In fact, they took delight in beating the system, focusing on "keeping clients happy" and failing to stop the work and redefine the scopes of work for fear of angering their clients. Interestingly, Mike Walsh,who was running The Ogilvy Group in the UK at the time, did take Michael's advice, at my suggestion. He did implement some trials and tests of Michael's system, which clearly showed the inefficiencies of agency operations and the fact that a very few projects drove agency profitability and subsidized the projects where there was continuous briefing and rebriefing – as a result, losing considerable sums of money.
The pity was that I didn't, or Mike Walsh didn't, insist on deeper penetration of the approach. It was a bad mistake. At that time, though, it probably didn't matter too much. There was the impact of globalization on corporate growth. Warren Buffett used to say agencies were royalties on the growth of US companies as they expanded abroad. In fact, there was a mathematical relationship between global corporate growth and agency revenues, as agencies were paid 15% commissions on billings or 17.65% on production costs. In addition, nominal global GDP growth was exacerbated by significant inflation, which gave clients pricing power and more leeway on cost.
The picture is very different today. Basically, since the subprime and Lehman crises of 2008, GDP growth has been subtrend relative to the rate of GDP growth before Lehman. There has been very little inflation, and consequently little pricing power and an increased focus on cost and efficiency, with the current focus instead on ZBB or zero-based budgeting.
In addition, the rise of digital has complicated and fragmented the digital landscape, leading to suggestions that the client in-housing might be a better solution or that consulting companies might be able to do the job better or that going direct to Google or Facebook or Amazon is best.
I'm not sure that in-housing works in the longer run. Keeping the best talent in one category or a limited set of categories will be very difficult. Great talent wants to work on many challenges and opportunities. Keeping abreast of technological developments is also difficult for individual clients to do, particularly when they're trying to reduce costs. Although I have to say that at S4 Capital we aid in-sourcing, if that's what clients want to do.
Consultants are not good at implementation or activation and are already running into execution problems. However, they are good at selling digital transformation or disruption projects at the highest management levels to CEOs and CFOs and CMOs and CIOs and CTOs, preying on the digital insecurities that legacy companies have. This is a capability that S4 Capital will try to build through access and partnership.
Finally, Google, Facebook and Amazon are really media companies, although they don't like to admit it, selling their own inventory. You wouldn't entrust your media plan to one traditional media owner, so why do it to a digital media owner?
Partnership with digital media agencies, like S4 Capital, is a better solution, where an agency can demonstrate the independent, transparent case for investment in the platform. In any event, the clear priority in the current or likely future environment is on increasing cost discipline (not cost cutting).
Agencies, both old and new, should take note of Michael's focus on scopes of work and its continuous examination and re-evaluation. It's a critical factor in agency development, or even survival.
Listen to what Michael says."