WPP may have imposed a hiring freeze but it doesn't seem to have affected Grey New York. The WPP-owned agency has hired four new ECDs (executive creative directors) in a rather startling reversal of industry trends.
The four are Jeff Anderson, who joins from McCann; Qian Qian from R/GA, Hannah Fishman from DDB New York and Tristan Kincaid from R/GA (all below).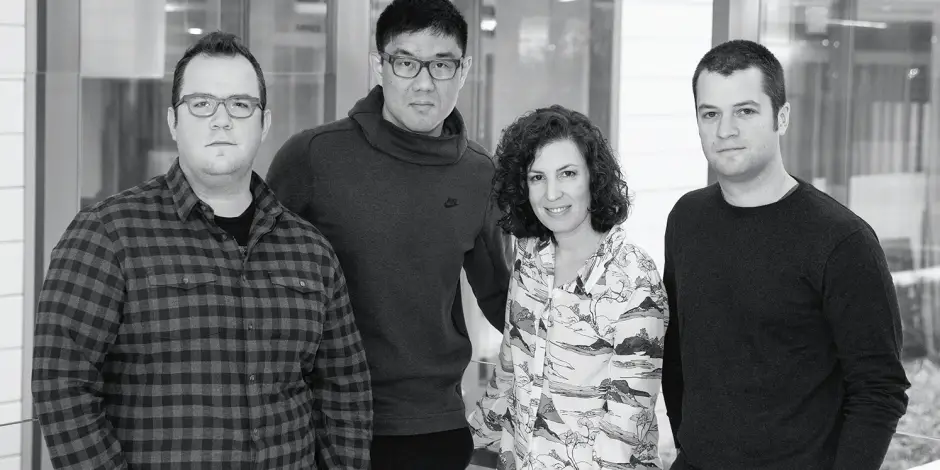 Grey Worldwide CCO John Patroulis says: "We're excited to welcome such experienced and talented creative leaders, all masters of their craft, to the Grey New York office. Their hiring is part of an ongoing infusion of senior creative talent in line with our commitment to make 75 per cent of the agency the creative department.
"It's as simple as hiring more and more great creative people with a variety of backgrounds, but it allows us to evolve our model to offer a much broader and more diverse set of skills, a deeper creative bench, and the flattest, simplest access to the best solutions for our clients."
All of which suggests that Grey is not destined for radical surgery at the hands of WPP CEO Mark Read as Patroulis would, presumably, have been kept in the loop on such matters.
We don't know hold old this quartet are but, given their experience gained at senior roles at a number of agencies, it seems fair to assume that they're not out-of-college hipsters. Agencies in the US particularly are now under fire for ageism, culling middle-aged, middle level people chiefly to save money. Feisty diversity campaign Cindy Gallop is on the ageism case, hosting dinners to discuss the issue, so agencies and holding companies in particular had better watch out.
JWT London is being sued by a number of creatives made redundant as the agency tries to make itself less of a "white boys' club."