And then there were two. UK radio giant Global says it has a binding deal to buy Exterion Media – which holds the London tube advertising contract plus other transport operations outside London – which, added to its recent buys of Outdoor Plus and Primesight, will give it 30 per cent plus of the UK out of home market, neck and neck with previous leader JC Decaux.
Global is believed to be paying Exterion's private equity owner Platinum around £400m which brings its dramatic investment in the UK out of home sector to at least £700m.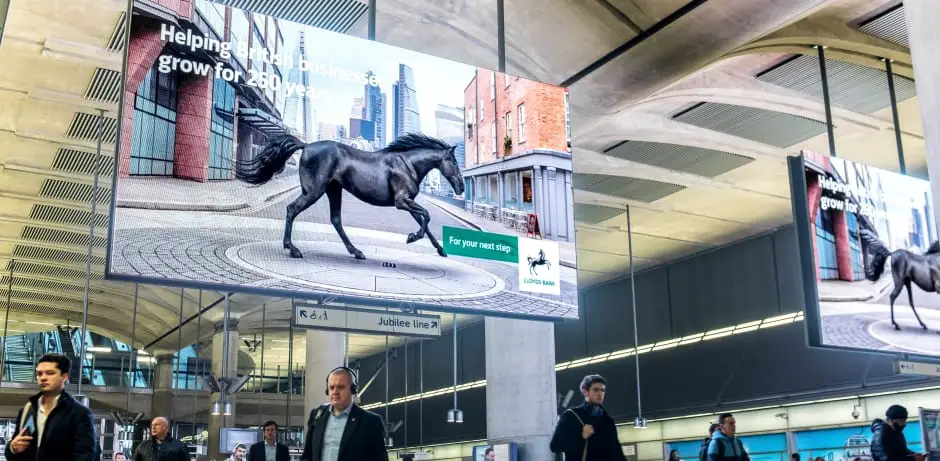 There are others of course: the US' Clear Channel remains a player although its debt problems in the US tie its hands while Ocean Outdoor, which bought Scotland's Forrest Media earlier this year, has arguably the cream of digital sites including the revamped Piccadilly Lights and the iMax on London's South Bank.
Global group CEO Stephen Miron says: "Global's binding offer to acquire Exterion Media complements our recent purchase of Primesight and Outdoor Plus.
"The incredibly positive reaction we have had to the news of our entrance into the OOH sector only reaffirms our belief and excitement about the opportunities within the outdoor market.
"Exterion has a great track record in the UK and across Europe and we look forward to working with the team to develop the business further."
Global, which owns Capital Radio among others, is already the UK's dominant commercial radio force. Strategically its out of home swoop looks a sound move: radio and out of home are the two traditional media which have so far prospered in the digital era as others have suffered at the hands of Facebook and Google.
Tactically it needs to show that it can cross sell across two hitherto competing media, never an easy task. But its big new position in transport (Primesight has a number of key airport sites) is intriguing. If Crossrail and HS2, the Government's two massive transport schemes, ever come to fruition it will have a vast market of well-heeled travellers to offer advertisers and agencies.