Has Global, now one of the UK's biggest media owners, overpaid for Exterion Media which handles the giant TfL London tube and trains poster contract?
Global is reckoned to have paid Platinum Equity £450m for Exterion, which also has other smaller out of home operations. Gideon Spanier in Campaign reckons Global pipped Ocean Outdoor to Exterion with a last minute bid. Global owns Global Radio, the UK's biggest radio operator and recently bought out of home companies Outdoor Plus and Primesight for an estimated £300m.
This is a lot of money but at least Outdoor Plus and Primesight have more control over their own assets. Exterion doesn't own the TfL sites, it manages them on an eight-year contract up for review in 2024. Last time round in 2016 it beat French-owned JC Decaux to the huge contract, reckoned to bring in £150m a year gross.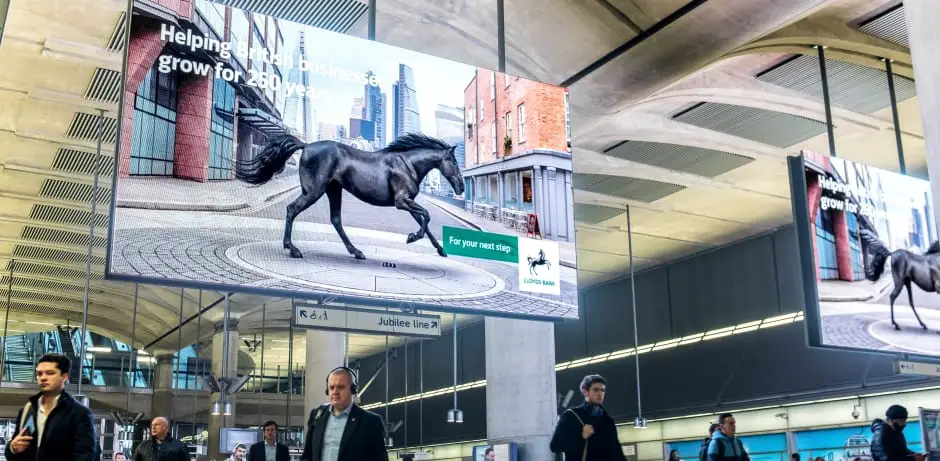 Not that long before, though, Exterion, formerly CBS Outdoor, made an attempt to exit the contract as losses were mounting due to heavy capital costs and a flat ad market. It stuck with it however and new owner Platinum profited mightily.
So Global has six years to get back its money without a challenge. But where might the challenge come from? JCD obviously, Ocean maybe. But who's to say there might not be other bidders? Digital out of home is rapidly becoming a broadcast medium in the true sense, running out of home's version of news bulletins, sports updates and the like, funded by advertising films and video. Might Amazon want to bid for a medium like this or Google? Netflix in the US has bought an LA OOH contractor for its own ends.
Bidding for any big out of home contract is a nerve-jangling business. You work out how much it will bring in and subtract maintenance costs (high in the digital world) and what you're paying the landlord. More often than not the sums tell you you've got to increase the revenue substantially to make money.
It doesn't always work. Back in the day UK stock market darling Maiden Outdoor, one of the UK's then top five poster contractors, imploded when it overbid for a big rail contract. It was eventually bought by US company Titan in 2006 for a song.
Global bosses CEO Stephen Miron and biggest shareholder Ashley Tabor are to be congratulated on their boldness and ambition to build a British media champion. Just like any digital business, though, they've got to keep an eye out for those terrible twins Amazon and Google.