It's Campaign's 50th birthday and the venerable mag celebrated by persuading 60 or so ad folk (not all venerable) to hang around in Soho. See who you recognise. I toiled there for a few years not quite that long ago – had lots of lunches anyway. As news editor you'd be rung up by admen you barely knew inviting you for lunch – there was nothing worse than being left in the office.
Here they are: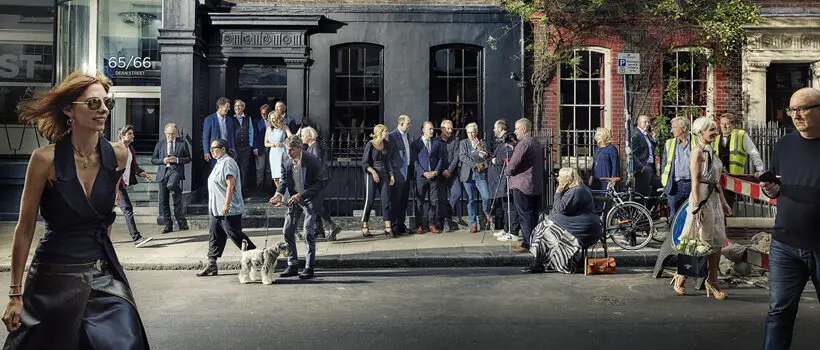 No prizes for spotting long-serving editor Ms Beale. Is that Sir Nigel Bogle at the entrance to Groucho, handily situated for a burst to the bar? Are Rupert Howell and John Ayling twins? And surely that's Laurence Green.
Here's the film..aaah. Nice to see Martin Boase.
Happy birthday.