If it was a good idea then it probably is now and Nike has revived its famous Eric Cantona poster from 1996 for the Euro Championships in England (the one where Gareth Southgate missed that penalty against Germany) to celebrate France's World Cup win.
France didn't win in 96 (although they did win the World Cup at home two years later), both times without the wilful Cantona but never mind. A great poster's a great poster regardless of selection.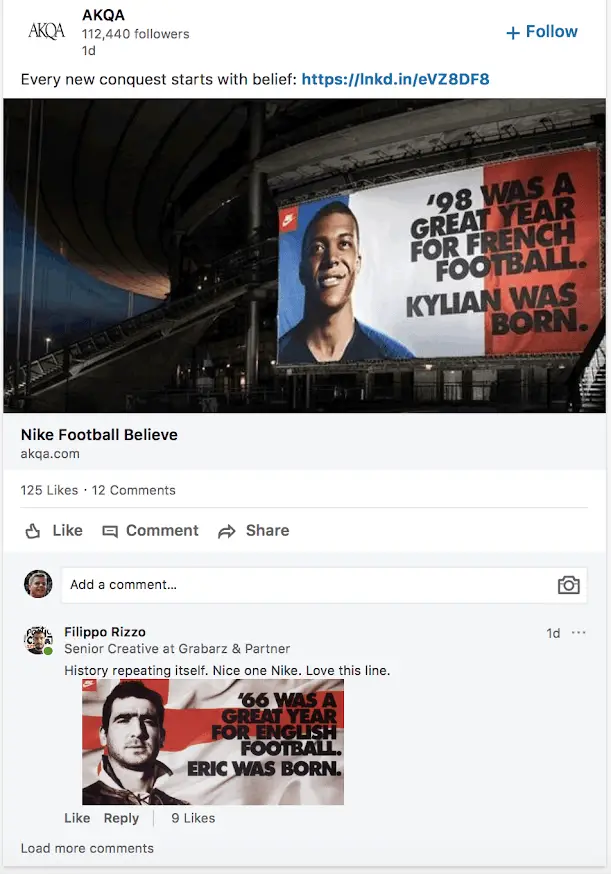 This time Kylian Mbappé did play and score but AKQA, unlike Simons Palmer back in 1996, had the benefit of hindsight.
And some big bold creative to copy.