Vincent Bolloré, who surprisingly stepped down as chairman of Vivendi last week in favour of son Yannick who also heads Havas (both below) has been detained by police in France as part of an investigation into "bribing foreign public officials" in Africa, according to reports.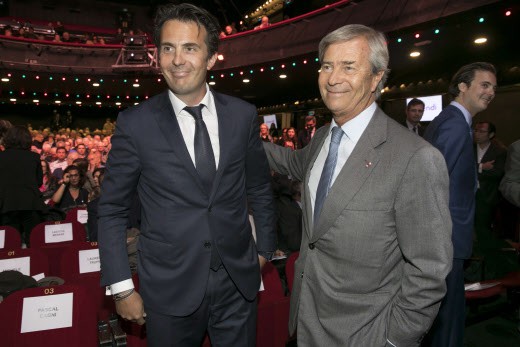 Bolloré's family holding company Bolloré Group is one of the biggest transport and logistic companies operating in Africa. The alleged offences occurred in 2010. Shares in Bolloré Group and Vivendi fell today.
Bolloré Group denies that its subsidiary SDV Africa committed any offences. These are alleged to involve invoices for "communications services."
It's turning out to be a rather turbulent year for the high profile businessmen running some of the world's bigger media and marcoms companies, even if this instance doesn't appear to involve Vivendi.