WPP announces its preliminary results for 2017 on March 1, the last of the big holding companies to do so.
No smoke signals yet about the numbers but two things will also attract attention: one is any clue as to CEO Sir Martin Sorrel's (below) ever-contentious bonus this year (that may have to wait until the summer AGM) and details of further rationalisation, along the lines of last year's merger of media agencies MEC and Maxus to create the new Wavemaker.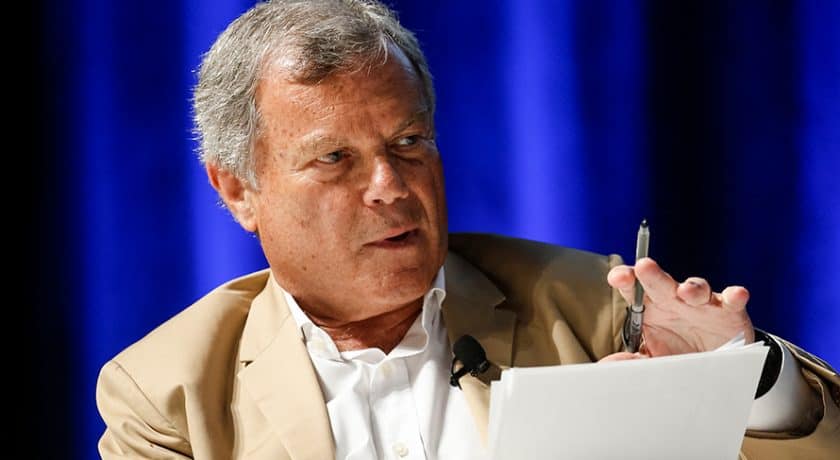 There've been other moves since then too. [email protected], quite a big media operation, has been merged into Mindshare, data arm Kantar has grouped much of its business into Kantar Consulting and five biggish branding agencies have been merged into Superunion, a 750 person global network under The Partners' Jim Prior.
At the same time WPP or its companies are still making itsy-bitsy acquisitions, the most diverting recent one being its media agency holding company GroupM's decision to buy Indian creative/digital agency The Glitch.
Glitch co-founder Varun Duggirala said: "With our right brain core of creative strategy and content and GroupM's vast left brain core of media, data and analytics paired with their increasing content focus we truly believe we're completing the right mix to fuel overall exponential growth and deliver the most value to our clients."
Which sounds like a full service offer, something that WPP has turned its face against in the past, preferring to keep creative and media separate.
A more wide-ranging switch to full service would be the kind of transformation that some of WPP CEO Sir Martin Sorrell's critics would agree meant business. The danger from WPP's point of view is that clients would want one fee to cover everything and that might drive down margins.
The interim stage on the journey back to full service is one profit and loss account (P&L) for all a network's activities. Without this it's very hard to bundle services to clients.
But this is what WPP's Ogilvy (in many ways a mid-sized holding company in itself) is trying to do with CEO John Seiffert's 'One Ogilvy' strategy. Media, for the moment, remains separate but Ogilvy offers just about everything else.
If this approach is good enough for Ogilvy why not for the other parts of WPP?
Without some fundamental reforms whatever Sorrell does is going to look like tinkering at the edges in comparison to the more radical surgery at Publicis and smaller rival Havas. If WPP shows revived growth in the last quarter of 2017 (as Publicis and Interpublic have) and makes some optimistic noises about 2018 and beyond then no-one will mind.
But WPP's model – essentially biggest is best – which has shaped the marcoms industry over the last 30 years, is in danger of looking behind the times.