The&Partnership London has been appointed by Radiocentre, the industry body for UK commercial radio, to demonstrate the scale of commercial radio and the brand-building opportunities the medium offers to advertisers.
The account moves from Lucky Generals and follows that agency's former creative partner Yan Elliott who's now joint ECD of The&Partnership London. Lucky Generals launched a cheeky campaign targeting, among others, Unilever CMO Keith Weed.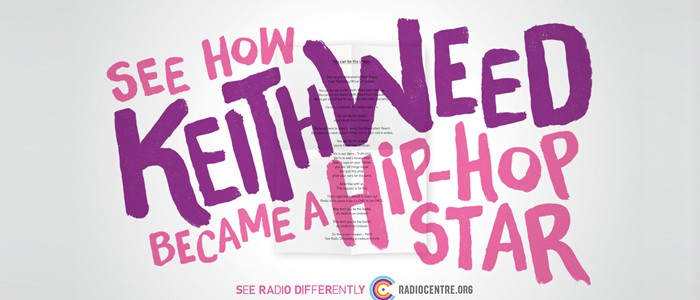 Radiocentre client director Lucy Barrett says: "Radio is thriving but we want to remind advertisers about the fantastic brand-building qualities the medium can offer. We wanted an agency that could grab headlines and demonstrate great creativity in radio, and The&Partnership does that week in, week out with its clients."
The&Partnership London CEO Sarah Golding says: "Radiocentre has kept the investment and the innovative creative thinking flowing into radio for more than a decade. We can't wait to get started on its next big campaign to get people across the industry excited about this inspiring and highly effective medium."
Last year Radiocentre announced record-breaking revenues. According to figures released earlier this month, 90 per cent of the adult population tune into radio every week. For the fourth consecutive quarter commercial radio has recorded a bigger audience than the BBC, with 35.5m people tuning in weekly.