One of London's best-known agencies CHI&Partners (originally Clemmow Hornby Inge) is rebranding as The&Partnership London (below), underlining its status as the lead agency within international agency network The&Partnership.
London CEO Sarah Golding says: "The world around us is changing, and The&Partnership London has been changing too. This new brand name underlines our growing focus on creating progressive, innovative and data-driven work.
"Over recent years, our focus has shifted from just making great telly and print ads to coming up with big, bold and bionic ideas: from prototyping hoverboards for Lexus, to creating social and data-driven TV adverts for Argos, to devising a new data-driven creative strategy for Toyota, to launching our own mobile content-focused production company last year.
"The next generation of agencies will be those that excel in making smart use of data, tech and AI to redefine how we connect brands with audiences – and The&Partnership London's mission is to do just that."
The&Partnership now has outposts in New York, Canada and the Far East and a spanking new European network created to handle Toyota Europe's creative and media account, won at the end of 2016. It includes the m/SIX media agency and is 49 per cent owned by WPP. CEO is Johnny Hornby, the only CHI founder to remain with the 16-year old agency.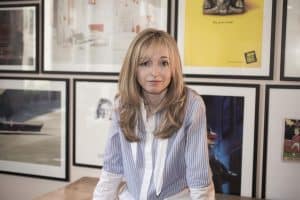 As president of agency trade body IPA, Golding (left) has helped lead the industry response to artificial intelligence, data-led creativity, and the roles AI, VR, AR and other pioneering technologies will one day play in the world of creativity.
In October 2016, The&Partnership London launched its own programme of tech, innovation and AI-focused training sessions and initiatives, to run concurrently with the IPA's industry-wide 'Magic & the Machines' agenda.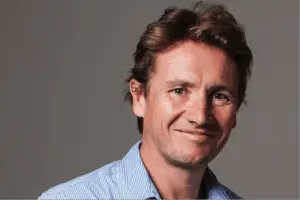 Founder Hornby (left) has created one of the more interesting agency networks (winner of MAA's Network of the Year award last year) with a flexible model combining creative and media in a combination of standalone and on-site agencies.
Alongside Toyota and Lexus major clients include Argos, Dow Jones, News UK and TalkTalk.