The Advertising Association is banging the drum for immigrants post-Brexit with a new campaign from adam&eveDDB based on a report – World Class Talent, World Class Advertising – which shows the the UK (London in particular) attracts more overseas ad talent than New York, Paris or Amsterdam.
In all 328,000 are said to work in UK advertising although, as far as we can see, there are no exact figures for immigrants. The report is partially based on LinkedIn data.
AA chairman James Murphy (also CEO of A&E) says: "The UK ad industry is a world-leader because we're open to the world. It will be catastrophic to the long-term success of the sector if we can't access the right talent quickly and easily."
The campaign features a number of ad folk from overseas, none of them, it has to be said, household names in adland.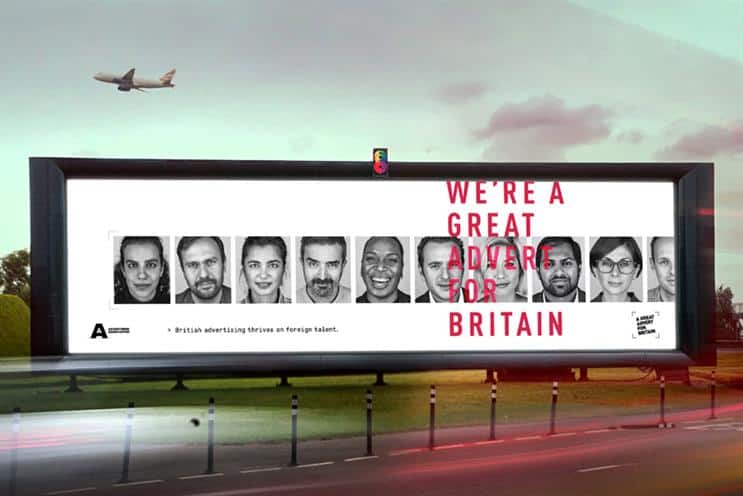 The so-called creative industries (film, TV, design and video included) are estimated to contribute some £60bn to the UK economy and advertising is just the latest of many industries to try to persuade whichever government is in charge post-Brexit not to shut the door on skilled immigrants. The City of London financial district has been the most voluble about the impending damage to British trade with many global banks already moving staff to continental Europe, with Frankfurt and Paris the main destinations.
Whether this cuts much ice with ardent Brexiteers in the Tory party and elsewhere is debatable. They would probably say that the best talent can always find a way in and, anyway, there's plenty of British talent.
If the ad industry had a better reputation for recruiting and nurturing young talent – from all backgrounds – then it would have an even stronger case.