Wieden+Kennedy has triumphed in the global pitch for Airbnb, beating DDB in the final round. 72andSunny, R/GA and Anomaly are also thought to have pitched.
DDB was the ante-post favourite as US boss Wendy Clark worked with Airbnb marketing supremo Jonathan Mildenhall at Coca-Cola and it fielded its big guns including the UK's adam&eveDDB. Mildenhall calls it the "most closely contested pitch of my career."
W+K co-creative chief Colleen DeCourcy (below) says "From day one, it's been clear to us through every interaction that Airbnb is a values-driven company that cares deeply about its mission and ethos. In this respect, Airbnb and W+K are natural partners. We are a company that lives its values which are centered on people, creativity, and daring to do things that have never been done before. We are inspired because we believe that 21st-century brands are judged by what they do and the value they create for people. When you look at the company we keep – Lyft, Spotify, Instagram, Facebook and now Airbnb – Wieden+Kennedy has become the agency of record of the New Economy." That's telling 'em.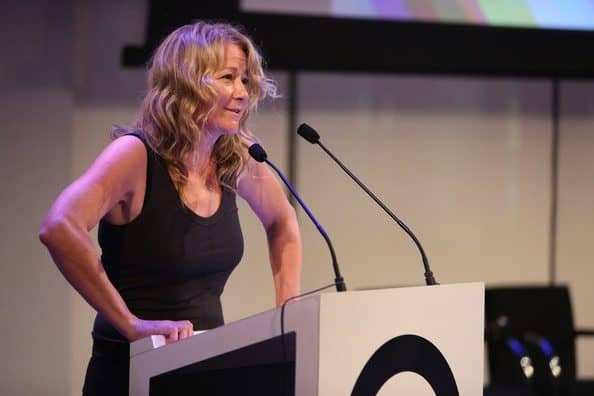 Not to be outdone, DDB's ever-combative Ari Weiss says: "As we continue our creative resurgence it's been critical to surround ourselves with the best clients and the best competition. And this pitch was no exception. In the end it came down to us and one of the best creative agencies in the world. Today we came in second. Tomorrow we come in first."
So watch out W+K.
Airbnb has its issues, of course, with various n'er do wells making use of its properties and some not actually being there. So any big new campaign will have to address the trust issue. Historically it hasn't been a big spender.
W+K, though, does seem to be on a new business roll. Now all it has to do is tackle the car crash that's Bud Light.