It never rains but it pours – on WPP at the moment anyway – and now Gideon Spannier reports in Campaign that Barclays is poised to move its £60m media account to Omnicom from WPP's Maxus.
Maxus is being merged into WPP sibling MEC and clients, unsurprisingly, often take a dim view of such doings although the Barclays review was called before the merger was announced. The other big Maxus accounts in the UK are BT and L'Oreal. Pre-merger BT appointed a joint Maxus/MEC team to handle its business so that should be OK. L'Oreal, unusually for a big multinational, appoints media agencies on a country by country basis and was close to Maxus UK CEO Nick Baughan, now taking the same role at WPP's new Essence digital media agency network.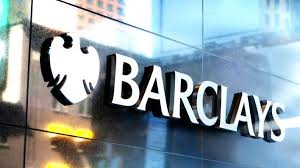 Barclays, which is a big global bank, is reckoned to be moving to Omnicom's OMD outside the US and its new "data-driven" construct Hearts & Science in the US. The review was managed by ID Comms.
WPP media agencies have lost a number of big media accounts recently including AT&T in the US and Volkswagen globally. The losses have clearly impacted on its results, with growth so far in 2017 drying up. WPP's MediaCom has won PSA's global media which goes some way towards replacing VW. MediaCom has also won Richemont globally.
This is an updated version of an earlier story.