When Graham Fink (below), one of the best art directors to have worked in and led a number of London's top agencies including CDP, Saatchi & Saatchi, GGT and M&C Saatchi, left to become CCO of Ogilvy China six years ago he was putting a huge creative reputation on the line. How would the man, elected the youngest president of D&AD in 1996 and a celebrated director and artist in his own right, rise to the challenge of China?
Photograph: Julian Hanford
1: You've been in China now for six years. How has the market changed in that time?
It's been a full on six years. The city of Shanghai is in constant flux with the 'Blade Runner' skyline being altered on almost a weekly basis.
The advertising market is still relatively young of course and some clients have pretty random ideas about how to judge creative work (I've been in some hilarious meetings you wouldn't believe) but others are on a super fast learning curve and have a huge desire to do world-class work.
Social media has exploded with apps like Wechat that are way ahead of WhatsApp and Co. And people's lives are run through their phone. There seem to be more and more emotional ideas coming out rather than the very rational work that was prevalent when I first came out here. But the use of celebrities is still widespread and a lot of stuff (especially car ads) tends to look the same.
2: How would you rate the standard of Chinese and Asian creative work in relation to the US and Europe?
There has been a lot of great work coming out of Asia in the last decade. Some of my favourites are the crazy ideas that originate in Japan. Surreal concepts that Westerners couldn't even dream of. It taps into a culture that we don't really understand, but it makes refreshing viewing. India too has a very strong culture and manages to do work that works at home as well as at Cannes. There are flashes of brilliance from other countries too, but overall I think that China and Asia still lags behind the creative powerhouses like the UK and US.
3: There is much talk of agency brands being devalued as holding companies come to the fore. Do you think this is the case? How strong are individual agency brands in China?
There are a good number of local agencies in China that do very well in terms of winning business. Quite a number of creatives are very entrepreneurial and leave 4A agencies to set up on their own or join small boutique shops. Some make a lot of money very fast. But many clients are attracted to the big names because it gives them a lot of face. Ogilvy has won business in the past just on the name alone. And it's a reason we attract a lot of talent, as people want to have our name on their CV.
4: Cannes was disappointing as far as UK agencies are concerned, the number of Lions won is reckoned to have fallen by 20 per cent in a year. How did Chinese advertisers and agencies perform?
It wasn't a good year for China this time around. But I think it's a blip as in the past four or five years the number of Lions has steadily grown. More and more Chinese clients are going to Cannes, and there was another China Day at the festival this year, which was very well attended.
A few of our clients really had their eyes opened to the amazing diversity of ideas from around the world and came back excited and wanting to win next year. So this has to be a good thing.
But I should also point out that a lot of creative work that works really well here doesn't stand a chance in Cannes. So it's important we are doing work for our clients, not a Cannes jury.
5: How would you describe your contribution in China?
I think overall it's been a successful move. Winning Ogilvy Asia's first ever Grand Prix at Cannes (#CokeHands below) plus a sackful of Lions, Spikes, Clios, One show and D&AD pencils. Helping Ogilvy to win Network agency of the year at Cannes a record five times. Winning a ton of new business and watching the agencies in Shanghai and Beijing grow.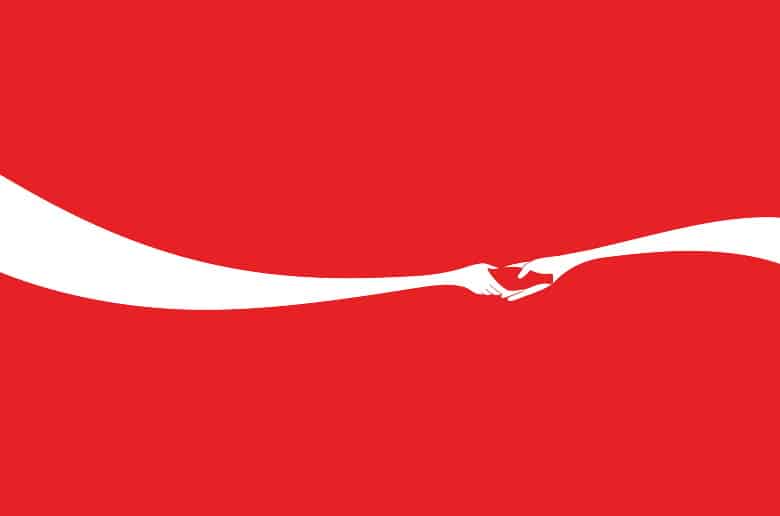 But for me, the most rewarding part in many ways is running training sessions internally for our many young creatives. You know that is something that has always been close to my heart.
Helping them grow and teaching them perhaps the opposite of what they learn at school: that is, the teacher is always right, copy everything down perfectly. Never ask questions, always fit in and never stand out.
Of course this is the opposite to what creativity is about. I do these sessions every few weeks and it's one of the most rewarding parts of my job.
6: If you were setting out again – on a path that's led from CDP to Saatchi to M&C Saatchi and then Ogilvy – would you pursue a career in advertising?
If I was 20 again, I'd probably go and ask Elon Musk if I could lead the setting up of the colony on Mars. That guy is the most visionary thinker on the planet. Just think how amazing it would it be to watch the blue earth setting over the red Martian mountains with a blood-red cocktail in your hand. Better than watching a clichéd sunset any day of the week.