There are all sorts of new beasts padding through the media landscape and one such is MCap, a US-based media investment outfit.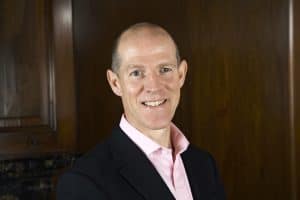 It's just hired Omnicom head of global trading Andy Zonfrillo (left) as global MD which suggests it has its sights on more than just funding media companies.
MCap founding partner Richard Myerson says: "At Mcap, we see a tremendous opportunity ahead as the global media industry continues to evolve at a rapid pace. We are here to serve an industry which demands creative funding solutions and better value all round. The accumulation of such significant talent (Zonfrillo and various other senior media agency execs) from the media industry married with a large investment fund means our business is poised for expansion in the UK, Europe and importantly, North America, the world's largest media market.
"As an independent investment house, MCap works with multiple agency groups, advertisers, and media owners without conflict; we believe this will be invaluable to our future growth – especially in the Americas as our independence allows us to deliver tangible value for all of our partners."
Zonfrillo says: "The global media industry continues to weave its way through the most significant change like never before. MCap is at the heart of this change. I'm excited to join such a fast growing and innovative business with such a well-rounded and diverse team which has long-standing relationships across both the financial and advertising industries."
Zonfrillo, who worked at WPP's GroupM before joining Omnicom, is something of a programmatic buying expert, having handled that for both WPP and Omnicom. With many large advertisers considering setting up their own programmatic trading desks there's a clear opportunity for McCap.