BBH is launching its first campaign for Deloitte since picking up the accountancy and consulting giant's business at the end of last year.
The print, outdoor and social media campaign focuses on the word Do to try to show the positive impact Deloitte has on its clients' businesses. Featured are blockchain technology, carrying out simulated cyber-attacks to protect a bank from cybercrime, a pan-European restructuring project and automation of tax compliance.
Deloitte UK managing partner for clients and markets Mark FitzPatrick says: "Clients that know us have great loyalty, but those that don't work with us are less aware of what we stand for – they don't consider us for work as frequently because they don't have a clear perception of what working with Deloitte would be like.
"Our campaign has a simple objective: to answer the question, Why Deloitte? We are doing this by amplifying the characteristics our clients say set us apart. They see Deloitte as the firm that delivers, makes an impact and takes action. Put simply, it's what we do that makes the difference. This campaign will help us to create a distinctive and consistent market position."
BBH London MD Adam Arnold says: "Our brief from Deloitte was to help them stand out in the sea of corporate sameness. In 'Do', we've done this in the simplest, most visually striking way possible. It emphasises Deloitte's focus on delivery and action, rather than just words. It speaks to the significant impact they make to their clients' businesses and to our society."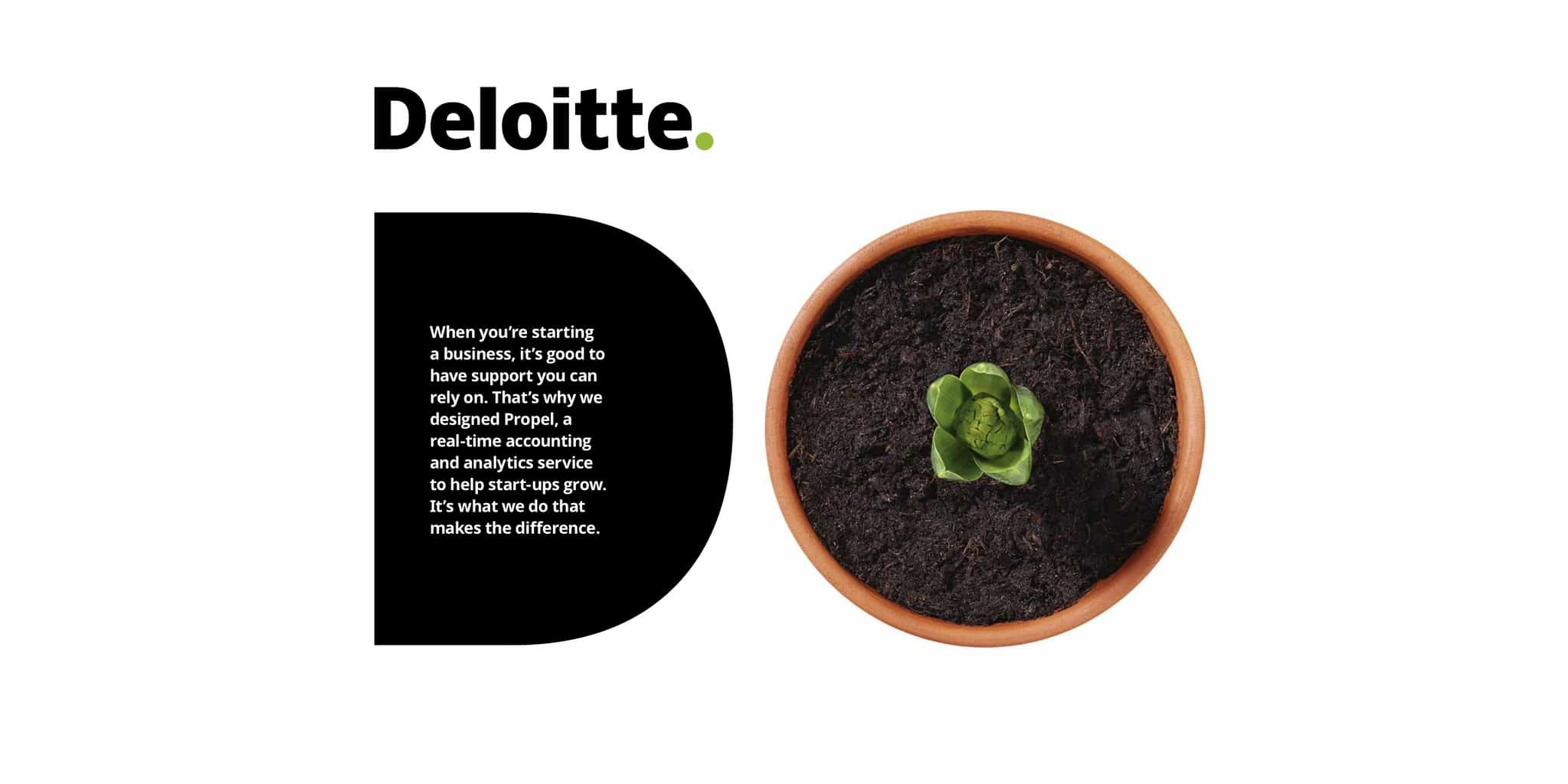 Issues like tax and "wealth management" are highly contentious these days. Without the services of the big accountants, companies and very rich people might make a rather larger contribution to the common good.
So it's doubtless wise of BBH to keep things simple.
Which it does rather well here.
MAA creative scale: 8.