Channel 4 CEO David Abraham is stepping down to launch his own "media enterprise" in 2018.
Abraham (below), a founder of the St Luke's ad agency, was a left field choice to succeed marketing man Andy Duncan as C4 boss (Duncan went off to join the National Lottery) but was a good choice; bringing back some of Michael Grade's flair and appetite for controversy while still steering the ship through choppy waters. Not the least being the Tory government's daft scheme to privatise C4, something that wouldn't bring in that much money but which would damage the UK's fragile broadcast eco-system. The next C4 CEO will be a somewhat political choice.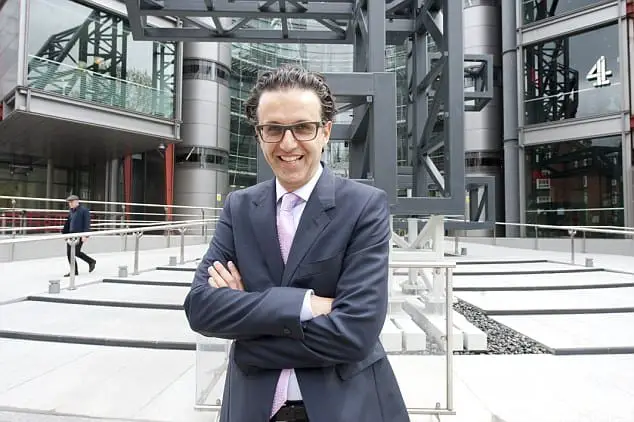 Under Abraham the station rode out the abandonment of high-rating but tawdry Big Brother and also achieved some broadcast triumphs including its sponsorship of the Paralympics and the brilliant "trailers" (ie ads) from in-house agency 4Creative that went with it.
There's not much chance that Duncan will return to agency land; he'll probably set up an indie producer with swathes of backing from his upscale media connections. Or he might be in line to succeed Jeremy Darroch at Sky one of these days although he may not fancy being a Murdoch man.
But Abraham is good value. At the IPA's dismal launch event to launch its recent Festival of British Advertising he did produce some of the pizazz that the rest of the evening sorely lacked. We need more Abrahams, not less.