When Agent Provocateur opened its first store in London's Broadwick Street, Britain was going through something of a renaissance. Britpop ruled the airwaves and Cool Britannia was celebrated on the cover of Vogue. And AP quickly became a brilliant, quintessentially British brand and a true Soho destination.
Founded by husband and wife team (now divorced) Serena Rees and Joe Corré (son of Vivienne Westwood and Malcolm McLaren) it had a punk attitude with a sexy spirit built into the heart of its DNA. It also did what no other lingerie brand had ever done before; it combined tongue in cheek humour and naughtiness with high end luxury. Even the choice of Soho for its first retail outlet embodied that iconoclastic attitude; Soho still had a pretty high profile sex industry and seediness was only a few alleys away. AP revelled in this risqué positioning and there was a definite frisson around the brand.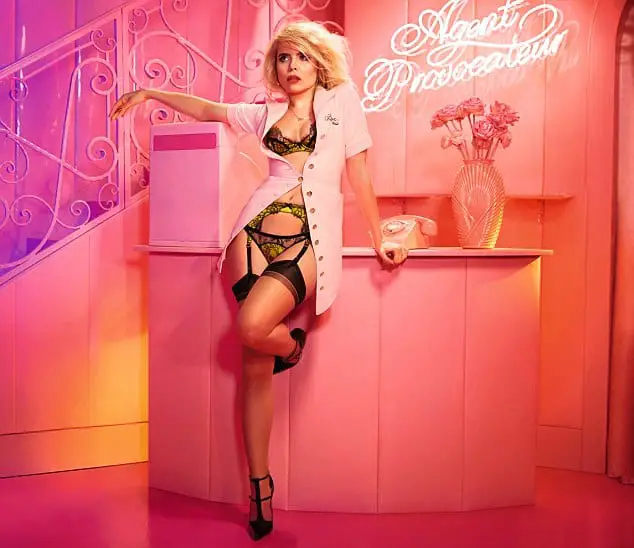 It's no exaggeration to say that Rees and Corré created a genius, iconic brand. Yet they also transformed a category that had been stagnant for many years. For most British consumers there was either safe, mainstream M&S on one hand or Ann Summers for naughty knickers and sex toys on the other – but nothing cool about it. Yes there were the high-end luxury French and Italian brands such as Aubade and La Perla, but they certainly lacked attitude. With the arrival of AP consumers now had access to beautifully designed luxury product, which blew apart the norms of the category. It also created the way for a whole raft of new lingerie brands with attitude such as Coco de Mer, Myla and others like them.
Agent Provocateur blew apart the norms of the category on all levels. Every aspect of the brand's marketing, from the theatrical, story-telling windows, the viral films featuring celebrities, the epic seasonal image campaigns and the sexy store assistants had been carefully constructed. The brand's communications also appealed equally to men and women, creating a community of influential, connected and stylish consumers across the globe. It was clear that the founders took a view not to look at what anyone else was doing in the category and to bravely create a brand on their own terms. They got the balance of humour, sexiness, attitude and luxury just right. They were also pioneers in influencer marketing (long before people used such terms) in that they had an amazing network; and it was that network of names like Kate Moss and Dita Von Teese who were advocates and regularly featured in campaigns to promote the brand.
All of this is important to remember given what happened after 2007 when Serena and Joe sold to 3i. As they moved away from the company, the business lost its core spirit and its sense of purpose. The product lost its edge and over-expanded in the new owners' desire to build scale quickly. A brand like AP needs a certain type of creativity, finesse and instinct to remain cutting edge and relevant. That seemed to vanish as the ownership changed. With a revolving door of different people running the business for a couple of years at a time, it lost its direction.
So what of AP's fate in the hands of its new owners? Unlike many, I am optimistic. Four Holdings is an incredibly successful business that has built an impressive vertical operation, from distribution to retail fascias and brand ownership. And Four has an immaculate, proven track-record in consistently building and elevating brands like Stone Island, 7 For All Mankind and AG for decades. While it's easy for the media to focus on bad boy Mike Ashley, that's something of a red herring; Four is a good home for AP run by smart, highly respected industry experts.
That's not to say bringing AP back to its glory days will be an easy feat. It will need deeper consumer engagement. Today's market is much more challenging and flooded with a number of brands in AP's heartland. The game plan now should be to invest in re-igniting the iconic collections and for the image and brand marketing to recapture the original DNA. A smart move would be to invite the founders in and listen to what they have to say.
Success will depend on strengthening the brand's values and capturing a relevant and distinct position for today's consumer. Opening more stores simply won't work – the biggest opportunity must be a better online proposition and a digital business that should be as much of an online destination as the Soho store once was. The original stores should be regarded as flagships and the total retail experience could do with a lift. AP virtually created experiential marketing via their stores and events in the early years.
I'd be uncompromising with the relaunch. Allow for some brave decisions and take a few more risks. Give the brand a point of view and find that balance between great product, carefully managed distribution and stand-out communications.
Listening to today's consumers will also be important. I would hazard that most consumers are simply not really aware of what's been going on in the boardroom and probably don't care. Those who shopped there in the early days are likely to be less loyal as they've witnessed AP lose its way. And as for younger consumers, they are much more fickle and much less caring of the brand. Four will need a great strategy, some patience and it should inject a healthy dose of humour into the brand if it's going to recapture some of the brand's original, fanatical spirit. I wish them well.
Raoul Shah is CEO of communications agency Exposure