There could scarcely be a more controversial topic in adland than programmatic buying but WPP-owned out of home giant Kinetic is wading into the fray with the launch of a new, so far un-named, automatic OOH trading platform using Bitposter technology.
Kinetic says it is offering the new platform to the big OOH players including JC Decaux, Clear Channel, Primesight, Exterion Media, Outdoor Plus, Ocean Outdoor and Signature as well other "significant media owners" across all formats in the UK. It's not clear how many will sign up to what looks like Kinetic's very own walled garden. The new platform includes the Kinetic planning tool Aureus.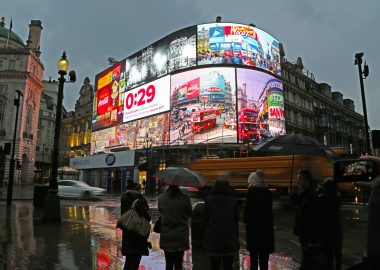 There are obvious advantages to automated trading on digital posters – with real time 'broadcasts" playing an increasing role – although some advertisers may be fearful of inappropriate content magically appearing on their sites due to malfunction. Plus there's the eternal question of undisclosed mark-ups.
Kinetic CEO Stuart Taylor says: "Our sector is undergoing an exciting transformational phase. This collaborative development will not only make the outmoded process of buying and selling OOH more efficient but will help allow the growing scale of DOOH to reach its true potential."
Bitposter CEO Aidan Neill says: "Our partnership with Kinetic, which leverages Aureus' powerful data management capabilities together with the efficiencies delivered by the Bitposter platform, lays the foundation for rapid innovation in the sector."