Where there's a big deal there's a Sorrell in it somewhere and, according to the Daily Mail's Dastardly Mr Deedes City gossip column (no idea who Deedes is supposed to be – not the late Bill Deedes surely, who was hardly a City type) WPP CEO Sir Martin Sorrell ordered his big PR firm Finsbury to drop its Kraft Heinz client shortly before Kraft pulled its controversial £113bn takeover bid for Unilever. FTI Consulting took over as Kraft hastily backtracked over the weekend.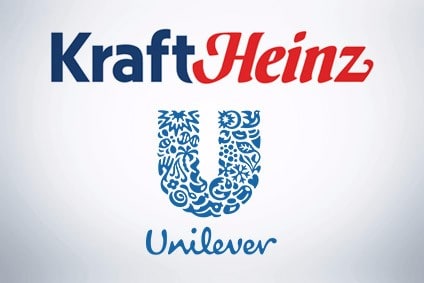 Unilever, of course, is a big WPP ad client. And, indeed, it's possible that a raging Paul Polman, Unilever's CEO, reminded his friend Martin that he didn't take kindly to a WPP company noisily opposing one of WPP's biggest benefactors. Finsbury is helmed by Roland Rudd who, according to the Evening Standard, enjoys a "far from fragrant" relationship with SMS, but we don't know anything about that.
None of Kraft's advisers, who included investment bank Lazards, covered themselves in glory during the short-lived bid. It was revealed by the FT's Alphaville blog incredibly early in proceedings, which suggests an inspired leak from somewhere. Kraft's spinners didn't seem to have a credible argument in their locker beyond the fact that Kraft's margins are higher. But it's a much smaller company (with about half Unilever's sales) with some pundits reckoning it's being run into the ground.
Sorrell is a pragmatist above all and, if he did intervene, he surely made the right call. But, with the corporate world getting smaller as big companies plough their cash (and borrowings) into mergers and takeovers, it must be getting harder the for the likes of WPP to represent everybody, in some form or another.
PS. Lazards' fee, in the event of a successful bid, is rumoured to have been a mind-boggling £160m. Wonder what Finsbury and FTI made/would have made?