Irish drinks company C&C Group has appointed Lucky Generals to handle Tennent's Lager and Bulmers Irish Cider, the biggest beer and cider brands in Scotland and Ireland.
C&C, based in Dublin, also makes Magners, Heverlee, Chaplin & Cork and Menabrea. Lucky Generals won both brands without a pitch.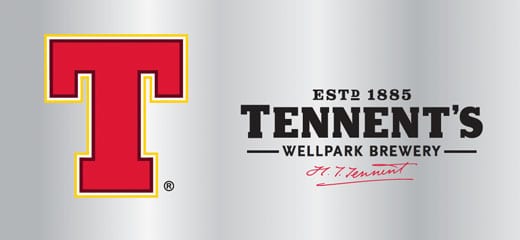 C&C interim CMO Gav Thompson says: "Both Tennent's and Bulmers are huge brands and deserve the very best thinking and work possible. That's why we've appointed Lucky Generals. They're a world class agency and they're at the top of their game right now."
Lucky Generals founder Andy Nairn says: "As a Scot, working on Tennent's is obviously a dream come true. And Bulmers is similarly part of the fabric of Ireland. So we're really excited by the chance to help these iconic brands make even more of an impact culturally."
It's been a good year so far for Lucky Generals, the most high profile of a number of noteworthy independent UK agencies. It has won a number of mid-size accounts, the biggest being Premier Inn. The only disappointment is Twitter, from whom a major campaign was expected. But Twitter is currently battling revenue issues and has put itself up for sale.