Mid-sized UK marcoms group Creston PLC – which recently rebranded as Creston Unlimited at the operating level after its biggest agency TMW Unlimited – is being bought by investment firm DBAY Advisers. DBAY, a mysterious outfit domiciled in the Isle of Man, already owned 28 per cent.
DBAY has made an agreed offer of £75.8m, a 35 per cent premium to Wednesday's share price. Creston made 4.5m profit in the first half of the year on flat half year revenue of £40m.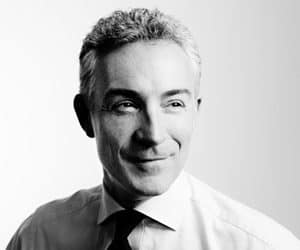 Presumably it will be business as usual at Creston/Unlimited, currently led by CEO Barrie Brien (left). Customer engagement outfit TMW is its biggest business and it also owns a majority stake in Jonathan Trimble's 18 Feet & Rising, House of Fraser's agency. At one time the business, founded by former McCann exec Don Elgie, bought Delaney Lund Knox Warren but that was sold to Interpublic's Lowe for £28m in 2010. Creston then moved heavily into healthcare.
£75.8m looks a good deal for shareholders (who include buyer DBAY of course). It's about the same amount of money the founders of the much more famous adam&eveDDB are likely to pocket when its earn-out from Omnicom is completed. But Creston has a diversified client base with business from the likes of British Airways, Canon and Danone.
Keith Hunt, managing partner at Results International comments:
The news that quoted company Creston is to be acquired by DBAY Advisors is another example of a mid market marcoms group concluding that its future is better under private ownership. We had Chime deciding on a similar route in July 2015 when it agreed to a £374m takeover led by US buyout firm Providence Equity Partners.
It's no secret that the mid market companies in the sector are finding it hard to raise money on the quoted markets and as a result are seeing their ambitions somewhat thwarted. Also not insignificant is the sheer time and cost involved in being a quoted company.
Private ownership is an attractive option as it allows a business to focus on growth and strategy away from the public gaze.
The good news is that there is a wall of private equity money available and the PE firms are increasingly interested in the sector – either by taking companies private or investing in groups.