Once upon a time there was the COI (formerly Central Office of Information) that handled UK government advertising and marketing. In its last knockings it was run by Mark Lund, now head of McCann group in the UK.
The COI did a pretty good job although it grew like topsy, as these things do. Spending is currently estimated at between £180m and £350m, which leaves a fair old margin for error.
Now such doings are under the control of the Cabinet Office, a mysterious government department that does the things no other department seems to want to do do. And this fine body has produced something called The UK Government Creative Solutions Framework, which harks back to the days when plumbers suddenly became purveyors of plumbing solutions.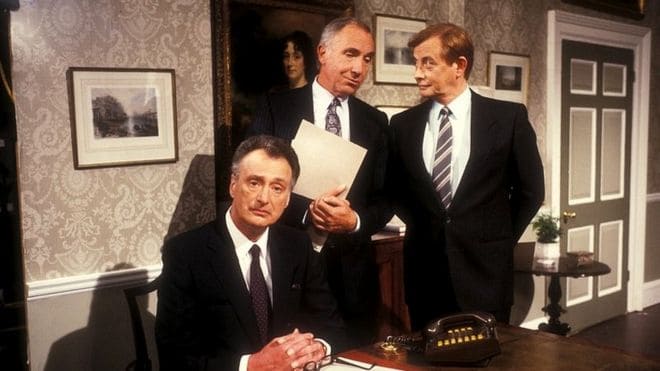 This solutions framework seems to be administered, according to The Drum, by a procurement department in Liverpool rather than a bunch of budding Sir Humphreys in London. Well fair enough but there's a red flag – procurement – for a start. In a new round of negotiations with agencies and others it's trying to save £3m.
The chief way it's trying to do so is by running the review process as a 'single lot,' inviting 20 or so agencies to pitch for everything: advertising, direct marketing, PR etc.
This is what the official notice says:
"The Campaign solutions framework agreement will be a new and innovative contracting solution for the provision of campaign solutions services. Crown Commercial Service is looking to provide clients with a quality and value for money approach to deliver campaign requirements.
"Campaign solutions has been developed by taking lessons learnt from the existing agreements and in response to extensive pre-market engagement, which has been carried out with existing agencies, the wider market, Trade Bodies and clients. The resulting single lot structure addresses the feedback received from this engagement. The Framework Agreement has been designed to facilitate collaborative working to solve problems, offer flexibility in respect of fully integrated, end to end campaign requirements, whilst enabling the parties to tap into niche services, innovation and offering the opportunity to build long term strategic partnerships."

You may well wonder what all this means and the short answer is very little. It's complete gobbledygook of course, what happens when someone tries to say something and proceeds to qualify it with lots of other things they suddenly realise they've left out. It would have been better to start again.
The key word, if such there is, seems to be 'collaborative.' Are they expecting different agencies owned by competing companies to work happily together? Well good luck.
The inescapable conclusion is that government communications don't stand much chance if the Government is completely unable to communicate clearly what it wants and how and why it's trying to achieve it.