M&S finally completes its creative review and no surprise it has left RKCR/Y&R. (When will WPP drop the RKCR from Y&R's brand name?)
This isn't because Y&R have done a bad job; just the reverse as they've pulled out of the hat some outstanding work for a flagging brand. The problem is the product and not the advertising, no gold star for this obvious conclusion. But if it is so obvious how come the management of M&S kept saying to Y&R "give us more of that glamour stuff" when their product was frankly past its sell by date.
I receive the M&S emails and it is constantly sale time even when some expensive production number on TV is trying to persuade us they are now terribly fashionable.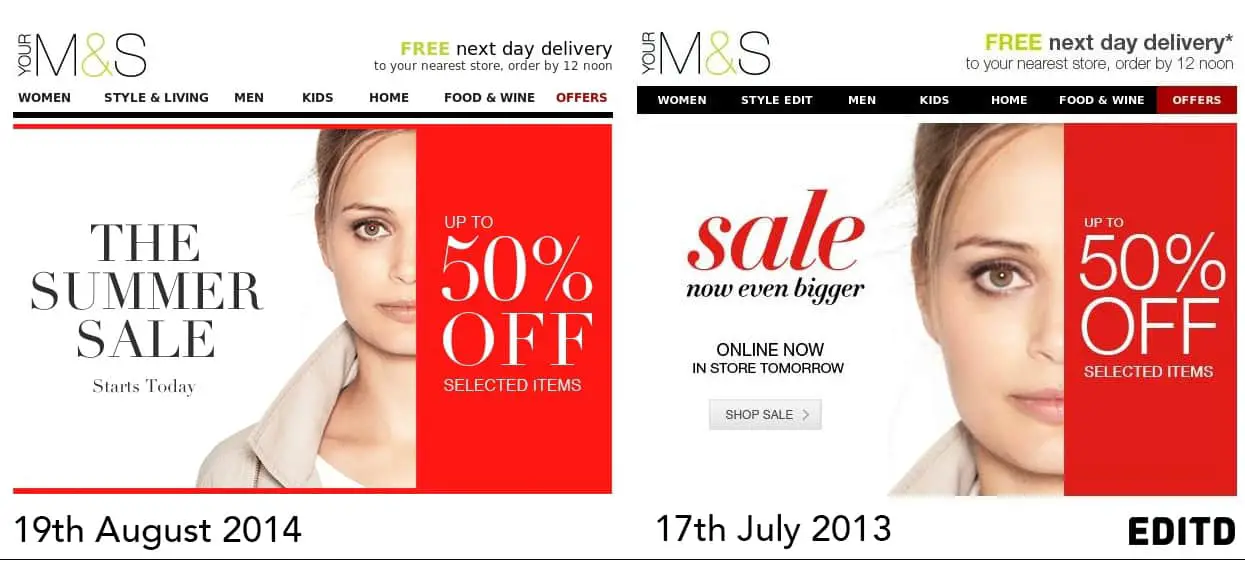 Clearly we don't know any of the background to this review but speculating I bet there were words spoken such as "fresh set of eyes," "new blood," "start again time" and numerous other excuses for dumping the perfect wife for a new girlfriend. It is very tough for the incumbent and no words can express the miserable feeling once the outcome is announced and the worst fears become a reality.
Very often the cause of a review isn't rational and most agencies understand this. The new marketing director is the classic cause of a review. At Simons Palmer we were faced with a review of the BT account, huge and accounting more than half of our income. I asked one of our friendly BT peeps what was behind this review and he said it was because the new MD had been at a drinks party and the chairman's wife said she hadn't seen any BT advertising but could recall others. Next morning came the instruction from the MD's office to review the account and get some advertising his friends would like. Naturally we didn't retain the account, it moved to AMV and 'It's good to talk.'
Y&R will of course live to fight another day and without doubt will do a great job for other major clients. New agency Grey has a thorny one on their hands, given the issues with the stores, product and merchandising. In 2001 our advice to M&S at Ogilvy was to ditch all glamour advertising and focus on highlighting product nuggets to get confidence back into the brand and its product ranges. That job has yet to be tackled after 15 years.
Let's hope Grey are not on the case if the M&S brand continues to head south on the clothing front and succumb to more relevant competition. It would be like being the BHS ad agency when Philip Green sold it for a pound.