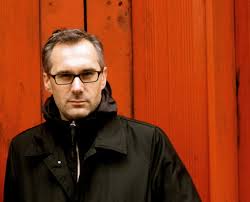 Matt Charlton is CEO of independent London agency Brothers and Sisters. Before that He was joint founder and CEO of BETC in London, worldwide president of Modernista, managing director of TBWA in London and a global business director at BBH, working on Johnnie Walker among others. Brothers and Sisters' accounts include Sky, Center Parcs and the Keith Lemon online comedy series for Carphone Warehouse.

My Top Tips for Cannes
What would I like to see do well?
Harvey Nichols Shoplifter. It's extremely funny and brave. Utilising people who are trying to rob you as lead actors in your ad seems to me to be the kind brain judo that really great ads have. I'd give it Grand Prix. I am also bored to death with campaigns that are trying to save the world . I'd much rather exploit the morons who are trying fleece you for a good laugh. Adam & Eve continue to deliver outstanding work at an incredibly consistent rate. Well done to them again. I am hoping one day James Murphy will come home and take over from Delia Smith as owner of Norwich City and get us to the top of the Premier League.
Another film that I hope will do well is the Flashdance spot for Cillit Bang from my old colleagues at BETC Paris. Everything BETC Paris does injects incredible life and optimism into brands and here they have really done a wonderful job for Reckitt Benckiser. This must have taken some selling. It's beautifully shot and beautifully simple. BETC Paris have a light touch and optimism no where else seems to be able to capture like they do. I've also seen the way they dance at their gigantic Christmas parties and it's even better than this. And they clean up too afterwards.
Last one. Smart Energy GB Darts by AMV. I realise it's not probably going to travel as well to France as much of the world is yet to discover the power of darts. I think it's utterly brilliant and hilarious. Really well written and directed. It walks that line between leaving you wondering if it was shot for real or not. AMV have a whole bunch of funny stuff from Curry's to Tena Man but this one is my favourite. In the words of the late great darts commentator Sid Waddle: "They're showing Shakespeare's Othello over on BBC1 but if you want real drama tonight, get down here to Jollies, Stoke-on-Trent."
So I guess this year I hope advertising really doesn't continue to take itself too seriously.