What on earth is going on at Grey?
Just a moment ago it was the jewel in WPP's creative crown (although Ogilvy still wins the most gongs worldwide), now it's been rocked by another raft of departures.
Grey London's high profile chairman and CCO Nils Leonard, CEO Lucy Jameson and MD Natalie Graeme are all off, presumably to start their own agency. Leonard spent last week cavorting in Cannes with Iggy Pop – there's cool for you. The moves follow the departure 18 months ago of London CEO Chris Hirst for Havas and, in the US where Grey's reputation began its recovery, global CCO Tor Myrhen, who went to Apple at the end of last year and, more recently, highly rated Canada CCO Patrick Scissons who went to KBS. Grey London content boss Neil Boorman also quit recently to join Mother.
In one sense these are unrelated – Leonard (below, whose ambition knows few bounds), Jameson and Graeme may fancy their chances of doing an adam&eve, quitting the WPP fold to do their own thing in spectacular style. Adam&eve (now adam&eveDDB) was a breakaway from RKCR/Y&R. One which resulted in a long legal battle with WPP boss Sir Martin Sorrell, something the Grey trio may do well to remember. The others quit for well-remunerated posts elsewhere.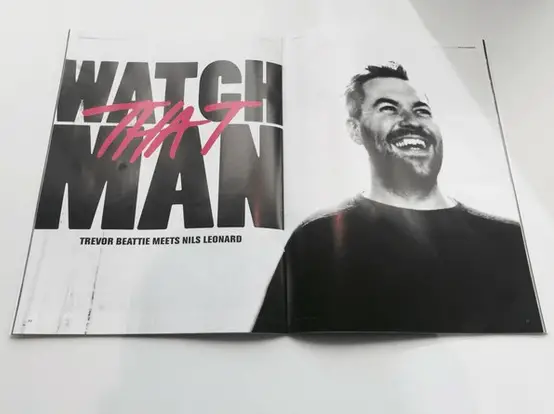 But such upheavals are the last thing Grey worldwide CEO Jim Heekin or Grey EMEA boss David Patton need, let alone its holding company owner that prides itself on its assets not going down in the lift never to return.
At Grey London CSO Leo Rayman takes over as CEO while ECDs Vicki Maguire and Dominic Goldman take charge of creative. Patton says: "Grey London is in a very strong place. It has never had a deeper, more diverse bench of talent with strong creative, strategic planning and account leadership in place to fuel our momentum and break new ground, with culturally-ambitious ideas and experiences across platforms.
"Whilst not wanting to trigger such events, we've long had succession plans in place so management transition will happen smoothly – as such I'm very confident the new management team will be very well supported by all of the 450 employees at Grey London."
Patton knows what he's about and may be right. But Grey London is bound to lose impetus as the new management frets over which accounts might follow the departing trio. Adam&eve steered well clear of Y&R accounts following their expensive spat with Sorrell but, years later, some inevitably followed: Lloyds Bank (Y&R's biggest) last year hard on the heels of Y&R's signature account Virgin Atlantic.
From an industry perspective it will be good to see a start-up with some heft. The three will have noted the success of Lucky Generals, which emerged from the debris of the disastrous MCBD/Dare merger. Lucky Generals now boasts Paddy Power, Unilever's Pot Noodles, Premier Inn and Twitter on its client list and will be a contender for UK agency of the year if it matches its new business success with consistently outstanding campaigns.
It's also a shot across the bows of the holding companies. Working for them is frustrating for talented agency personnel who see much of the money they generate going into holding company coffers with not very much left to invest in people (including themselves) and new services. They also see the networks, WPP in particular with the Sorrelll mantra of 'horizontality,' pitching for the biggies, with cherry-picked teams from the various agencies.
The really big international clients seem pretty happy with this state of affairs at the moment although it's instructive to note that lots of these team/bespoke agencies fail to last the course. But if enough heavyweight talent decides to go it alone even the biggest clients may have to revise their agency arrangements.
It will be fascinating to see if Leonard, Jameson and Graeme can climb this particular peak. It would also be pleasing if they're not just planning a high profile couple of years followed by a sale to one of the holding companies.