The US Association of National Advertisers – the body representing the biggest clients – has released the first part of its study into undisclosed media rebates (by media agencies) and, frankly, it doesn't tell us anything we didn't know already.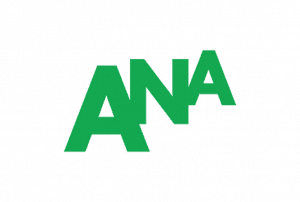 The 58-page document compiled by corporate intelligence outfit K2 discloses numerous examples of rebates from media agencies being trousered by media agencies, without naming names. Which makes it all a bit meaningless. In addition the sums of money are not huge, amounting at most to 20 per cent of the overall budget but mostly much lower, and, in many cases, are allowable in terms of the original contracts. The fact that nobody on the client side seems to have read them speaks for itself.
The investigation – there's a further slug to come from Ebiquity – follows 'revelations' from Jon Mandel, a former boss of MediaCom in the US, at an advertisers' meeting. Now unless Mandel had gone completely bonkers – which clearly he hasn't – all the report does is verify what he said.
The real mystery is why US advertisers didn't know anything about it.
Actually some of them must have done. Any middle-to-top-ranking media agency executive would have known exactly where the bodies were, probably much more than K2 has managed to unearth. There are quite a few such people dotted around big US advertisers.
But media owners, in the US as elsewhere, are increasingly the plaything of the big media holding companies: WPP (through its GroupM media monolith), Omnicom, Publicis Groupe, Interpublic and Dentsu Aegis. They control over half the media bucks spent by big advertisers worldwide. Fall out with them and you're up shit creek without a paddle. If they want to buy your unsold or hard to sell inventory and then sell it on, you do it and breathe a sigh of relief. Buying the premium stuff may be a different matter.
There are two much bigger issues than media rebates here.
One is the pickle advertisers have got themselves into by handing over fee negotiations to procurement. They happily grind down the fees, which means the media agency (or creative sgency for that matter) needs to make its money somewhere else. Marketers go along with this or turn a blind eye because they've got to get someone to do the work.
The second is that clients (here we go again) ask for impossible-to-achieve fixed prices for media. Which means that media agencies negotiate unrealistic volume deals with big media owners. So advertisers large and small get shunted somewhere they shouldn't be just to achieve the deals. If the agency doesn't manage to do this it owes the media owner money, many millions in some cases. Omnicom got itself into just such a pickle with ITV in the UK a couple of years ago. So Channel 5, for example, got nixed from the schedule, just because all the dosh had to go to ITV.
On the face of it, it looks like the media agencies (and their lawyers) have come out of the ANA report, if not smelling of roses exactly, redolent of a more or less acceptable kind of horse dropping.
But there may be more to come.
The real threat for the big holding company-owned media agencies will surely come from competition authorities and other legislators. So far these have seemed oblivious to what may be seen as an anti-competitive agglomeration of buying power. Maybe they've been too busy looking at Google, possibly Facebook too.
We'll see. But, so far, the ANA investigation is the dampest of squibs.