Vinyl records are making a big comeback and now they're on sale in Tesco.
BBH has produced a new print campaign – including some fly posters it seems, as you do in the music biz – aimed at vinyl buffs able to recognise elements from famous album sleeves.
Here's the first.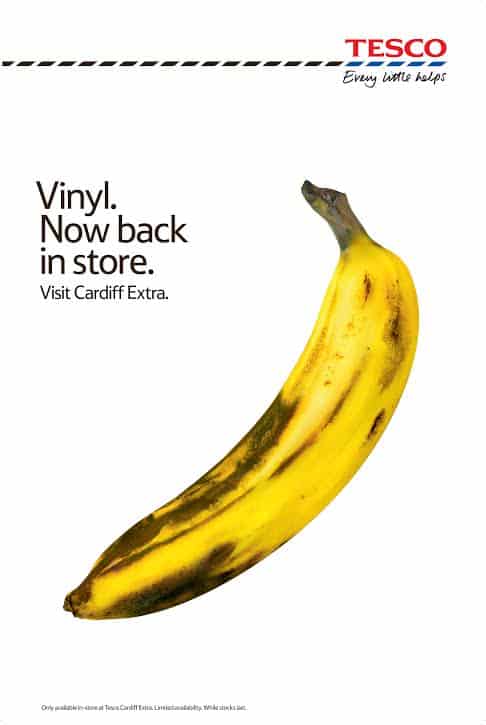 Now what can this be?
Clue: The Factory (had to Google it, thought at first it was a Rolling Stones cover).
Be interesting to see what comes next.
After a rather dodgy start with last year's TV campaign – although it scored strongly online – BBH seems to be hitting its stride for Tesco. This campaign could go the poster equivalent of viral among album-heads.
MAA creative scale: 8.