WPP has produced its Q1 2016 numbers and they're much as expected with decent revenue growth and an increase in net sales – its version of organic growth – of 3.2 per cent, in line with last year.
Billings were up 8.3 per cent at £11.9bn (6.7 per cent in constant currency); revenue up 10.5 per cent to £3bn (nine per cent in constant currency) and net sales (WPP's preferred measurement of growth) up 3.2 per cent, in line with last year. WPP also says its profits were up too but it doesn't provide them quarterly.
By sector advertising and media were the strongest with JWT and Grey receiving a pat on the back for strong new business growth. By geography the US leads with the company admitting to problems in 'Greater China.' Data investment Management (research to you and me) remains flat. Net debt is up about £700m reflecting acquisitions in digital and a big investment in its digital media buying business headed by Xaxis.
Interestingly WPP compares its growth against rivals Omnicom, Publicis Groupe, Interpublic and Havas (although not Dentsu). Using their measures of organic growth (not WPP's net sales) it says it has grown faster in recent years. It says its Q1 growth was 5.1 per cent (with revenue of $4.4bn) against 3.8 per cent at Omnicom ($3.7bn), 2.9 per cent at Publicis Groupe ($2.5bn), 6.7 per cent at IPG ($1.7bn) and 3.4 per cent at Havas (£558m).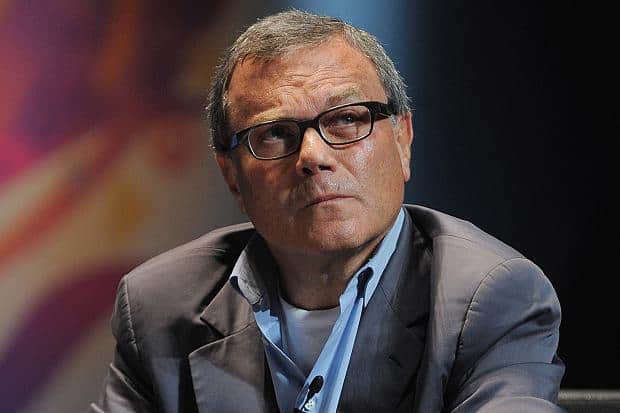 Boss Sir Martin Sorrell (below) provides his review of the world, jam-packed with grey and black swans, notably political troubles and the unwillingness of pesky clients to spend their money, saying big multinationals are sitting on seven trillion dollars of it. Various stats are provided showing how marketing builds brands.
Sorrell also refers to l'affaire Martinez, saying it's been dealt with. It's true that Martinez has resigned but the US court case is continuing. He acknowledges that the ad business has "diversity issues" and says WPP is working hard to improve matters. Replacing former JWT CEO Martinez with Tamara Ingram looks a doubly smart move.
The full report is here.