Yet more violent uprootings of the deck chairs are afoot at Publicis Groupe as its new Publicis Media entity regroups under new boss Steve King, of Zenith fame.
According to a report in Campaign, big networks Starcom MediaVest and ZenithOptimedia are being "retired to better enable a flatter organisational structure." Yet the same report goes on to quote media boss King as saying that there'll now be four Publicis media networks: Starcom, Zenith, Blue 449 (the old Walker Media) and MediaVest Spark, whatever that may be. But you can't "retire" them and still have them can you? Perplexing.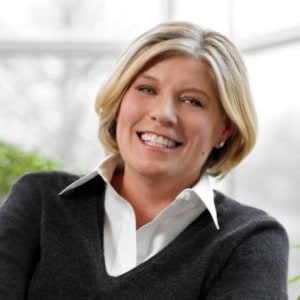 In the meantime, what's going to happen to Laura Desmond (left), recently anointed as Publicis Groupe's new 'chief revenue officer' under the new 'flat' structure that, supposedly, puts clients first? This was supposed to be a reward for Desmond's tenure as boss of Starcom, but Starcom has lost many of its big accounts recently, most notably Procter & Gamble's $2.6bn US media business to Omnicom. Desmond, Publicis insiders say, might be on the way out.
It all looks terribly messy and is maybe a sign that Publicis has lost significant ground to WPP's GroupM and Omnicom in the global media stakes. WPP-ites say that global media is now a two and a half horse race between themselves (in the lead) and Omnicom with Dentsu-owned Aegis still, just about, in the frame.
Well we'll see. There's a big Publicis confab coming up soon which may see a further re-organisation of Publicis' media operations, maybe with its VivaKi operation becoming like GroupM at WPP.
New media boss Steve King is a great survivor. But he'll have his work cut out to make sense of all this.
Update
King has been telling Ad Age that VivaKi is to be nixed along with, it seems, some people as the re-organisation will create room for "efficiencies."
And there's yet more from Steve here, including the supposed advantages of being the "last mover." Give that man a medal!