French-owned out of home giant JC Decaux has tightened its grip on the London market (about half the UK total) with the award of Kensington and Chelsea's bus shelter advertising contract. The 15-year contract was previously held by Clear Channel which also lost the Transport for London (TfL) bus shelter contract to Decaux.
The new contract in the so-called 'Royal Borough' (it includes posh residences like Kensington Palace) includes the provision, installation, maintenance and advertising operations for 80 new bus shelters including 16 sites already approved for 84-inch digital screens.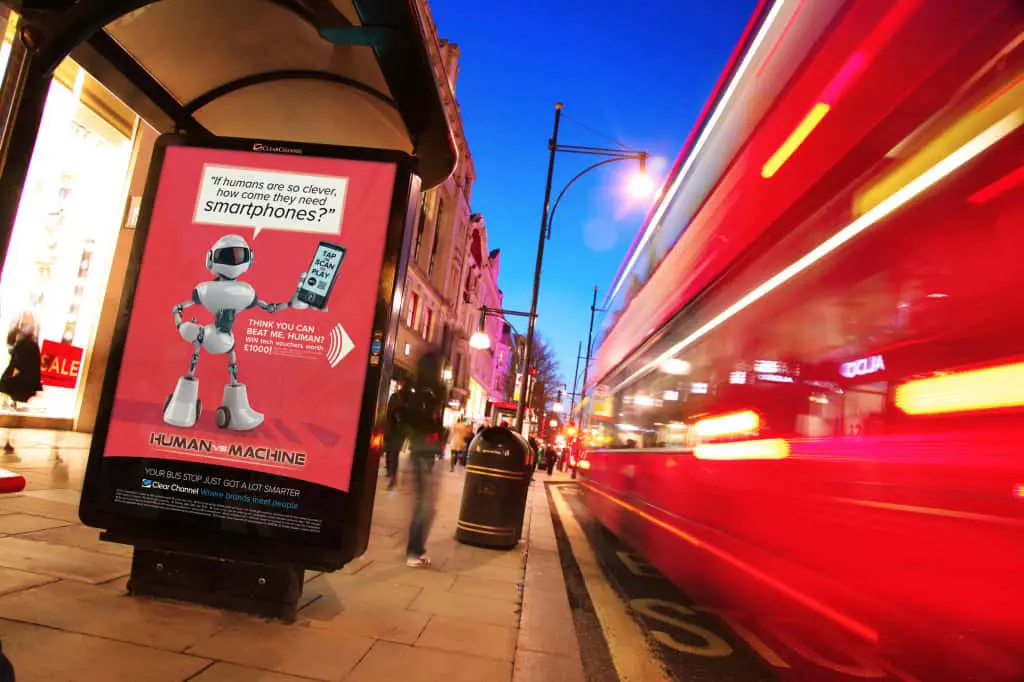 Jean-François Decaux says: "Further to the recent award of the TfL bus shelter concession in London, this 15 year contract for bus shelter advertising in the Royal Borough of Kensington and Chelsea is a significant win. Securing these additional premium locations including Brompton Road, Kensington High Street and King's Road strengthens our London advertising portfolio and will enable advertisers to reach audiences in some of the most affluent retail and tourist destinations in London, with 40 per cent of the retailers in the area classified as 'Premium'."
Decaux is currently competing with incumbent Exterion Media (formerly CBS Outdoor) for the massive TfL London Underground contract. If successful it will dominate out of home in the capital, which will raise competition concerns. But TfL and the Royal Borough will no doubt argue forcibly that they need the money (as central government reduces it support) and Decaux, with a turnover of over €3bn has it in much larger amounts than anyone else in the market.
Clear Channel is owned by iHeartMedia, Inc., headquartered in Texas, which still claims to be the world's biggest poster company. Clear Channel in the UK though is looking pretty bereft after losing its London bus shelter business although it has other concessions.
Update
Exterion seems to be pulling out all the stops in its bid to keep the london Underground contract. It's just announced a partnership with Telefónica to create Abi (Audience Behavioural Insights) drawing on Telefónica's O2 customer base to generate "actionable demographic and behavioural detail" about London Underground users.
Exterion says this allows brands to plan campaigns around aggregated groups from three core sources: mobile activity from devices within the network, 'anonymised' CRM data from the O2 network and behaviour collected via app usage and web browsing.
There's no escape these days, is there?