Chime Communications, sold to US private equity outfit Providence for £374m last year (WPP retains a 20 per cent stake), began as ad agency Lowe Howard-Spink and Bell before morphing into a PR group, headed by Lord Bell.
Now, following the departure of Bell and partner Piers Pottinger with most of the PR businesses, it's mainly a sports marketing company, with a highly-rated ad agency VCCP also in the mix.
The core of its sports business is CSM, headed by executive chairman Lord Coe. Yes that Coe, Sebastian, an Olympic gold medallist in Moscow and Los Angeles, former Tory MP and now the under-fire head of the IAAF (The International Association of Athletics Federations). Coe sold his Complete Leisure Group to Chime for a maximum payment of £12m in 2012.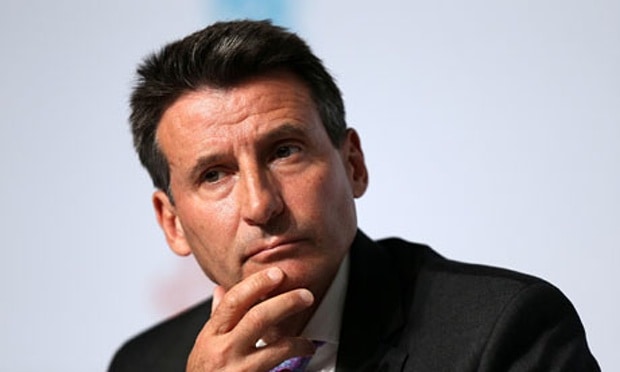 Most of the ordnance coming at Coe is about his long membership of the IAAF during a period when it seemed to turned a blind eye to rampant doping among the athletics community. Some of it was prompted by his longstanding 'ambassador' role with Nike that paid about £100,000 a year (he finally, and seemingly reluctantly, dropped that) and now new questions are being asked about his role at CSM.
It's hard to see how Coe can remain as 'executive' chairman of CSM, given his supposedly impartial IAAF role. On its website CSM says it "offers a complete range of services for everything that a brand, federation or governing body could need." It goes further: "there is nothing in sport we can't do."
Hmm. International sport in the professional era is awash with money as broadcasters increasingly see it as relatively cheap, appointment-to-view content. Most sports governing bodies started as collections of enthusiasts who, mostly, gave their time free. Now they're awash with money, these lightly regulated bodies provide obvious opportunities for chancers and crooks.
Sport, particularly those sports that host big global events – athletics with the Olympics and football with the World Cup are the most obvious examples – is also a version of diplomacy by other means for many countries. The UK wheeled out the unlikely team of David Beckham, David Cameron and Prince William in its failed bid for the 2018 FIFA World Cup, which went to Russia. As it, probably, always was.
Russia, which is also in the doping headlights, is suspected of skullduggery in that bid, as is Qatar for 2022. There is no logical reason for the latter choice (which entails moving the tournament as it's too hot in Qatar in the summer) other than lots of money finding its way to places and people it shouldn't.
Anybody wishing to host a big sports event is likely to engage the services of one or more consultants. This is why companies like CSM are so valuable (we aren't accusing CSM of anything untoward). They're hired on substantial contracts to undertake tasks that may take a decade or more, manna from heaven for a marcoms company.
In the course of which they may come across all sorts of things that should make someone like, say, the president of the IAAF, run a mile.
At the very least Lord Coe will need to rearrange his career further. But that poses a problem for Chime's new owners, now £374m lighter. Look at the website and you'll see the CSM team. There's one star and a lot of people you've probably never heard of.
It's a messy business that's likely to get messier. Maybe Coe and Chime should seek some PR advice from their former colleague Lord Bell.