Publicis Groupe seems to have secured a coup in Africa, snapping up The Creative Counsel Group (TCC) which claims to be the biggest network of agencies in South Africa, employing about 1500 people with a client list including Unilever, Clover, Vodacom, Microsoft, Brandhouse and Tiger Brands.
Founded by joint CEOs Ran Neu-Ner and Gil Oved in 2001, TCC will become part of Publicis Worldwide. Based in Greater Johannesburg, TCC appears to offer a full suite of marketing services including creative, strategy and activation, large-scale conferencing and events, research, loyalty partnerships, merchandising and retail shopper marketing.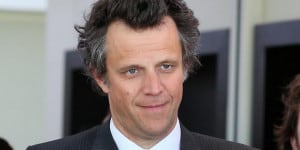 Publicis Worldwide CEO Arthur Sadoun (left) says: "With the addition of The Creative Counsel, our clients will have access to the most innovative ways to promote, engage and educate their target markets about their products and services." Sadoun says Africa is a key market for Publicis.
The commpany has been busy in Africa recently, buying Epic Communications in February, on top of AG Partners, Prima, Owenkessel, Machine, Brandsrock, Liquorice and Lighthouse Digital in 2014.