In many ways, the business year starts in September. CEOs come back from their holidays with batteries recharged and new worlds to conquer. Or just the desire to hang on to their job. So who, in the world of advertising, marketing and media, is going to make the running for the remainder of 2015 and up to the summer hols of 2016?
Media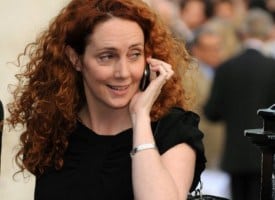 In media the story, in the UK at least, is the return of Rebekah Brooks as CEO of News UK, the Rupert Murdoch entity that succeeded News International. Of which Brooks was also boss until she resigned to fight phone hacking allegations. She was famously acquitted at the Old Bailey.
Brooks has two big items on her plate: one is ongoing legal action. The Crown Prosecution Service is currently considering a big new file of evidence from the Met Police, which suggests the boys in blue don't think this case is dead yet.
The second is that revenue at News UK's tabloid operations, the Sun and the Sun On Sunday (the successor to the now defunct News Of The World) have dropped from £600m ($913m) to around £450m since the NoW closed.
Reversing this decline is the biggest issue Brooks faces. Such challenges have confounded just about every other executive in the worldwide newspaper industry. Does Brooks really have a magic touch?
Advertising
Sir Martin Sorrell makes the news in adverts, even as he navigates his eighth decade and tells us all that WPP isn't really an advertising company any more. The issue for Sorrell, and WPP, is his pay. This year he was awarded £43m in pay and rewards, next year it might be even more. He already earns twice as much as any other FTSE 100 CEO.
Despite a ferocious WPP PR blitz, the world isn't convinced he (or, indeed, any other UK CEO) can possibly be worth it. Will Sorrell bow to pressure next year and hand it back? Doubt it, somehow. Sorrell may already be contemplating a career change. After all, he's achieved about as much at WPP as anyone could.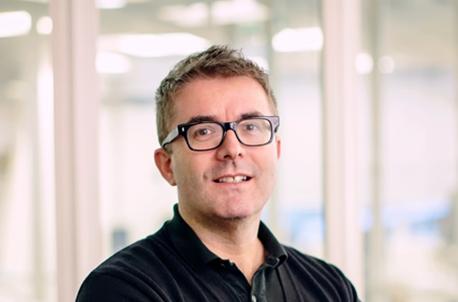 Another big earner is likely to be James Murphy (left) of adam&eveDDB. Some time soon it will become clear (or be loudly speculated) how much Murphy and partners Ben Priest and David Golding stand to make from adam&eve's earn-out from Omnicom-owned DDB.
Could be £60m between the partners, a bit less or quite a lot more. What will Murphy and co do? London's adam&eveDDB is the shining light in the DDB network which, in the US particularly, has failed to shine in recent years. Will Murphy and co be lured back in? Will they set up yet another agency or do something completely different?
Advertisers
Tesco chief executive Dave Lewis is looking at ways of improving the supermarket's fortunesReuters
Clients tend not to make the running these days, in personality terms anyway. CMOs (chief marketing officers in the jargon) tend to move on, knowing they have to compete with financial people for the CEO job.
Tesco's Dave Lewis is a CEO who made his reputation, partly, by being a smart marketer at Unilever Personal Care. Unilever's campaigns for Dove and Axe have changed the personal care business.
At the start of the year, Lewis appointed agency BBH to handle Tesco (BBH worked on Axe although, post Lewis, it's lost the lead role on the business).
So far BBH hasn't produced anything of note for Tesco but Lewis may be keeping his powder dry until the supermarket has a good story to tell. But Tesco, Lewis and BBH will have to break cover some time – by Christmas at the latest. It's the most eagerly awaited campaign of 2015.
This article first appeared in International Business Times.