Lucky Generals is back into the election lists for bookmaker Paddy Power, this time offering odds on Liberal Democrat leader Nick Clegg's next occupation (assuming he loses his Parliamentary seat in Sheffield of course, which he well might).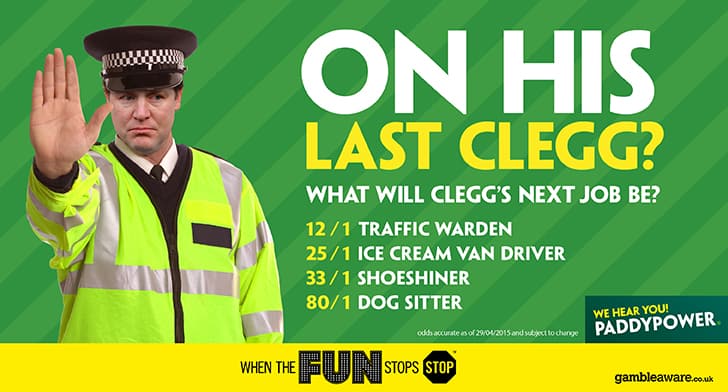 Not as funny as the debut 'Farage A Trois' effort: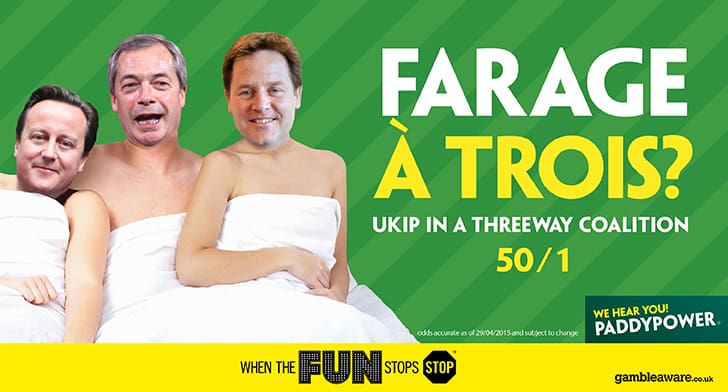 But a lively effort all the same. Actually Clegg, now a seasoned radio host thanks to his stint on LBC, would probably head to the media. But even Paddy Power isn't generous enough to offer this bet.