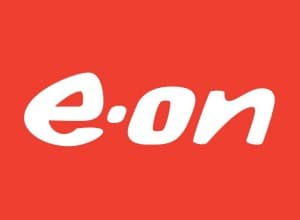 Things have been rather quiet at Engine Group since it sold out to US investor Lake Capital but the marcoms group -which includes WCRS and Partners Andrews Aldridge has bounced back with a big account win, above and below the line advertising for German-owned UK energy provider E.ON.
The win follows an ISBA pitch that also included Karmarama and Mother. The account was previously at DLKW Lowe, which didn't repitch. Engine already worked on digital for E.ON.
E.ON B2B & marketing director Anthony Ainsworth says: "We're delighted to welcome Engine on board as our through-the-line strategic marketing agency. This marks a significant shift in the way we're responding to an increasingly fragmented media landscape; having one agency that spans our above and below-the-line activities allows us to take a truly holistic and channel-neutral approach to engaging with our customers.
"Engine stood out for us throughout this pitch process because they demonstrate a keen desire to help us improve the experience of our customers and offer a talented team of experts who can help us better integrate our activities across the whole marketing mix. This was a challenging brief and we believe that, by working with Engine, we can build on the significant improvements we're already making for the benefit of our customers as we work to become their trusted energy partner."
Energy providers aren't actually top of the pops with UK consumers, who have suffered above inflation rises for years now. Rival SSE is currently offering free broadband to new customers, which is an unexpected wheeze. It will be interesting to see what Engine comes up with.