Former British ad agency executive William Eccleshare has been displaced as boss of out of home giant Clear Channel by Scott Wells who will become CEO of Clear Channel Americas, in charge of the US and Canada.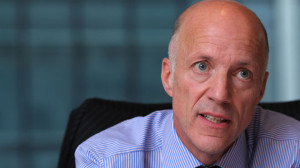 Eccleshare (left) is staying with Clear Channel as chairman and CEO of Clear Channel International, heading its non-US business.
As far as palace coups go, this seems a remarkably amicable one. Eccleshare says: "I could not be more delighted that Scott has joined us to lead CCOA on a permanent basis, enabling me to focus my time building on the excellent momentum we have in the international division."
Wells joins Clear Channel Outdoor Americas from Bain Capital, where he was an operating partner. Wells has also held various Clear Channel non-executive roles over the past seven or so years. Before joining Bain he worked for Dell.
Splitting the two top roles and therefore, in some respects, the company is bound to lead to speculation that Clear Channel is thinking of following the path set by big rival CBS Outdoor which converted its US business into a real estate investment trust to secure tax breaks. The former CBS international business is now called Exterion Media and owned by Platinum Equity.
Wells, as a former private equity executive executive, would be a more obvious choice to handle such a process than Eccleshare.