Publics Groupe's VivaKi digital media operation has joined the agency groups in apparent full retreat from proprietary ad trading, dismantling its 120-strong ad trading unit and despatching them back to individual Publicis agencies.
WPP has already moved in the same direction (but in a different way) by hiving off its Xaxis ad trading operation into independent operator AppNexus.
Starcom MediaVest CEO Laura Desmond, who oversees VivaKi with ZenithOptimedia's Steve King, says: "If you're a marketer, do you want your programmatic decisions siloed and balkanized from everything else that you're doing? No. You want it integrated." The traders remaining in VivaKi's rather depleted empire will focus on training and research.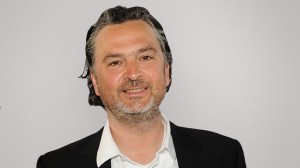 VivaKi CEO Stephan Beringer (left) says that you can't centralise too much if you "scale and agility" while agency client Bob Rupczynski, vie-president of media, data and CRM at Kraft Foods told Ad Age: "moving programmatic down to the agency level is brilliant."
This all sounds like a big PR job. Clients, essentially, have told the big media groups that trading online spots on their own account won't wash. And agencies have had to take note.
Who said leopards can't change their spots? When they're told too, of course.