It is indeed going to be Publicis Sapient following the completion of Publicis Groupe's $3.7bn takeover of techno consulting firm Sapient and the boss of what will be the biggest unit within Publicis will be Alan J Herrick (below), long-time CEO of Sapient.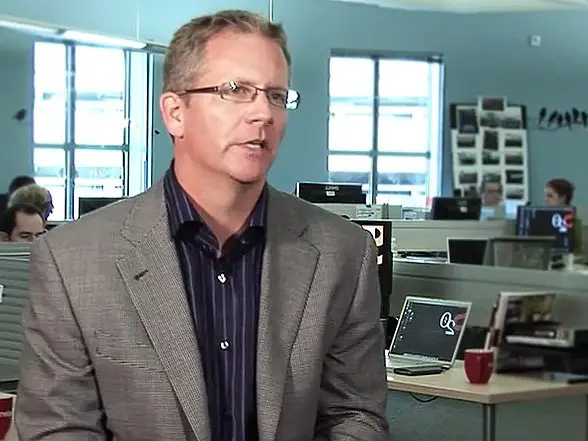 Herrick also gets a seat on Publicis' Directoire+, the inner sanctum at the French-owned marcoms group. Which, presumably, makes him a candidate to succeed Levy when Uncle Maurice finally steps down as CEO in 2017. And what's the betting that the whole company eventually becomes Publicis Sapient?
Levy says: "Our clients are facing many adverse trends: from rising global competition, to new comers born from digital, and new paradigms in communications and marketing. With our new capabilities, we will be best positioned to help them transform their businesses and navigate the new world.
"Alan and his teams will bring tremendous talents to Publicis Groupe. I am extremely happy to have them on board, and very confident for our shared future."
Herrick says: "Maurice Levy and I, Publicis Groupe and Sapient, have a strong set of shared values, and a shared vision to tip an industry and create change. That opportunity exists now more than ever.
"The combination of our two companies and the creation of the Publicis Sapient platform together create the most transformational offering in the market. No one is even close."
Well we'll see about that. WPP's Sir Martin Sorrell might have other ideas. Maybe the emergence of Publicis Sapient will prompt him to bite the bullet and spend £1bn plus on Tesco's Dunnhumby data business. It's a big call for him.
But it's a bigger call for Levy, Publicis Groupe and the succession. Historically Publicis has seen a number of heirs apparent come and go, the current one is Publicis Worldwide boss Arthur Sadoun. But Herrick (below) is cut from a different cloth. He's the long-serving boss of a US public company and rich in his own right after the Sapient sale (he was paid $6m a year at Sapient as it was). He may, of course, have decided to bed the company down in Publicis and then step down, to spend more time with his money.
But if Publicis is going to get its money back it needs Herrick and co. for at least the medium term. A big Sapient client is the US government (the deal was delayed while it checked out Publicis) and an American at the top is key to that.
It's always been thought that Publicis, still heavily influenced by the Bleustein-Blanchet founding family and regarded as a French 'national champion,' would only be headed by a French executive.
That may now have changed.