Brand Republic, the Haymarket Media Group umbrella encompassing Campaign, Marketing, Media Week and PR Week, has given itself a spring makeover with a new design and mantra: 'The Smart Filter.'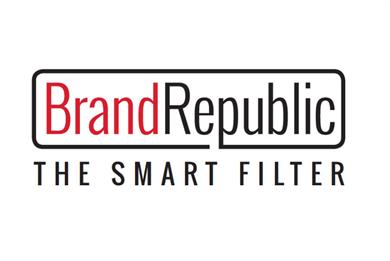 Haymarket says: "The relaunch follows months of audience research and includes a new logo, brand mantra "The Smart Filter" and new content features (this includes more tech stuff, including, yikes, wearable tech).
The brand mantra reinforces Brand Republic's position as the leading authority on all sectors of brand marketing, and its commitment to curating the information that matters most to its audiences.
The site will allow for greater community engagement, and will also be a platform for younger audiences to share their thoughts and opinions on the industry.
In response to audience feedback, the brand is also launching the daily bulletin called '18:05' – a digest that curates the five things Brand Republic's audiences need to know at the end of every day."
Havas Media CEO Paul Frampton says the relaunch is a "very positive step" for the brand (he could have been a bit more fulsome) while someone else says it's becoming a Mashable for marketing.
Indeed it may be. We noted earlier today adland's penchant for redefining what it was already doing and online publishing is no different. A while ago Haymarket announced it was dispensing with editors and having 'brand editors' instead. That didn't last long and now it's gone back to editors and even editors in chief.
All this 'curation' stuff makes you a bit suspicious. Does it mean less original journalism and more free stuff from your so-called 'community?' But it seems popular enough, I've even been accused (actually it was intended praise) of being an expert 'curator' myself – cheek.
But we wish Brand Republic well in its smart new clothes.