Last week saw the publication of Campaign's A List book, which now seems to be one of those December fixtures – just before the end of year reviews. It's the usual cocktail of the great and the good, a sprinkling of today's luminaries and the predictable nod to next year's new kids on the block.
If you're in the business (take whatever definition you want) you can't help flicking through it, looking for those you know (or worked with) and wondering whether, in my case by mistake, you've actually been included. Even the Q&As seem a bit more human, particularly since they've dropped the get down with the kids questions like "what kind of App are you" or favourite band – always one to savour as the 40-somethings shamelessly tout the latest cutting edge stuff.
So whilst I was deciding whether to keep the black book handy, out comes the Guardian's Top 100 People in Media.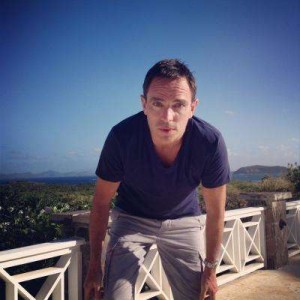 And here's the rub, of the one hundred media stars only TWO people come from advertising – and I'm including media, digital and integrated agencies of all flavours in that descriptor. Yes TWO people – Martin Sorrell (obviously) and, perhaps predictably in the wake of the latest John Lewis Christmas fest, Ben Priest of adam&eveDDB (left). OK, by advertising I'm talking about the business of making and placing it and therefore excluding the likes of Google, Facebook, and, yes, I accept the judging panel is skewed towards journalism and TV production – but TWO people?
In the spirit of the current obsession with lists, top tens and five things you didn't know about garden sheds etc. here's a series of alternative explanations:
Advertising just isn't that important. Sure billions are spent on it but in the real world no-one is lying awake in Grimsby waiting for the next Vodafone (slot in brand of your choice) campaign.
For a business that likes to see itself as a profession (IPA and all that) it still doesn't seem very good at selling itself.
The Guardian might have a daily media page but it doesn't really get advertising or deep down really like advertising – and for the Guardian read most journalists.
Most of the people in Campaign's A list might be stars in their world but in reality they're the equivalent of the band that's big in Japan; they don't matter a jot in the real media world.
Maybe it doesn't really matter because it suits advertising to stay in its bubble.
Ian Maynard has worked in a number of ad agencies including Euro RSCG and also at production agency Network.