It was a surprise when former senior Coca-Cola marketer Jonathan Mildenhall upped sticks and joined hospitality start-up Airbnb as CMO but Airbnb, a network for people to stay in other people's houses across the world, is set for a huge IPO one of these days. The company is currently valued at $10bn.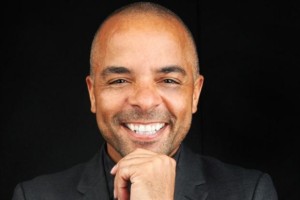 Four months in Mildenhall (left) has made his first big ad move, appointing Omnicom's TBWA/Chiat Day LA to handle its new global account. Airbnb's advertising was previously handled by Pereira & O'Dell in San Francisco, Airbnb's home town.
TBWA has had a turbulent few years with constant speculation over its flagship Apple account (it will be interesting to see if TBWA launches Apple's new Iphone and iWatch or Apple goes in-house). Long-time boss Tom Carroll recently announced he was stepping down to be replaced by Troy Ruhanen.
Mildenhall, once an account director at Mother in London, has an enviable record as a client, helping to secure Coke the Advertiser of the Year gong at Cannes last year for the first time.
He says: "We're delighted to be working with TBWAChiatDay, one of the truly great global agencies, at one of the most exciting points in our history. The team rose to our challenge to find incredibly creative and authentic ways to connect with our community around the world, and we can't wait to see what the future holds."
Tough on Pereira & O'Dell, no doubt, but Airbnb has big plans for global domination so a big network was always the likeliest choice.