American Apparel is up to its old trick of getting its ads banned – thereby guaranteeing much more exposure (no pun intended) from the media (like us) who show it to their readers so they can be shocked too. Or whatever.
This despite the suspension of its controversial CEO and founder Dov Charney for alleged misconduct.
The UK's Advertising Standards Authority has reprimanded the company for "offensive" ads which have "the potential to normalise predatory sexual behaviour towards young women." Which is a bit heavy.
Among the offending images is this Instagram one (sorry it's so big but the devil appears to be in the detail).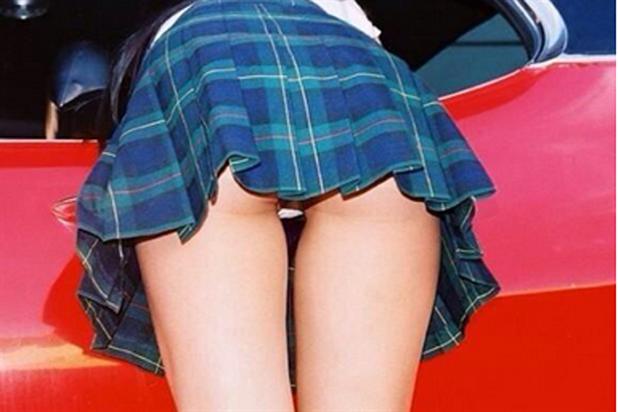 Well it is undeniably saucy but is it actually encouraging rape? Back in the day such images used to appear in promos for St Trinian's films and most people thought they were naughty but nice. But that was then…